Department of Art and Art History
News & Events
The Center for Engaged Learning is pleased to announce a competitive small grants program to support undergraduate scholarly research, creative and/or artistic work during the 2019-20 academic year. The first Application Deadline is September 22nd!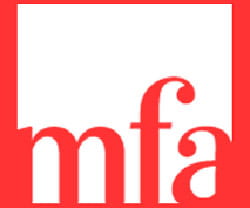 Interested in the Arts, but unsure of what career paths are possible? MFA Boston is holding a discussion panel on October 2nd, 2019 from 6:00-8:00 p.m., in which MFA staff members will discuss working in the museum world. For more information on tickets and location, visit our Current Events page!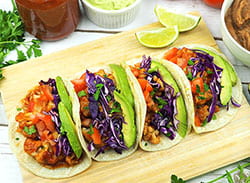 School has begun, which means one thing: The Art and Art History Fall BBQ! All Studio Art and Art History students and faculty are welcome to join us on September 26th, from 4:30-6:30 p.m. behind Hunt Cavanagh for food, good company, and our famous cake contest! RVSP to Janice DiLustro by Sept. 20 at 401.865.2401 or jdilustro@providence.edu !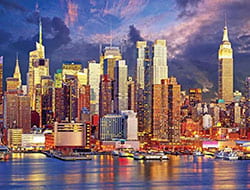 The Art and Art History Department's annual New York City Bus Trip will be on Saturday, November 16th! Join us for a day in the big city, and explore what the museums have to offer! More information regarding transportation and sign up coming soon.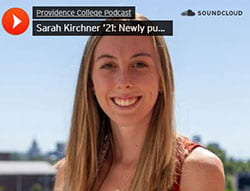 Sarah Kirchner '21 English and Art History Major: Newly published, and rightfully proud. Providence College Podcast
Listen to the podcast with Sarah discussing her first work in fiction recently published. Sarah also talks about her other areas of interest at PC including her Art History major and working at the COWL.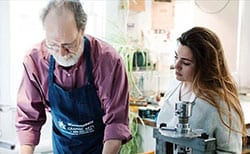 Major Minor Fair for all PC students. This year the Career Expo will take place on Sept. 25th, from 1-5 and the Major Minor Fair will run between 2-4 PM. See you there!
Why study Art and Art History at Providence College? Read all about it! The studio art program stresses a strong foundation in the fine arts, as well as the liberal arts, on which to build careers in the arts, communication, advertising, and related fields. The student is also prepared for graduate study leading to an M.F.A. in studio art or M.A.T. in art education. The program in art history emphasizes the historical, cultural, and formal contexts of art and visual culture, preparing students for graduate study as well as careers in museums, cultural advocacy, marketing, communication, and other fields.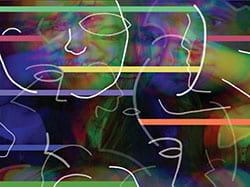 The on line version of the PC Art Journal 2019 is now available. Please see the wonderful work by our recent graduates: Vivienne Strmecki, Mary Grace Day, Rita Murphy, Noreen McGonigle, Isabella Christilles, Catherine Day, Liv D'Elia, Marcus Karamanolis, Amy Pineda, Jessica Rogers and Grace Sneesby. Congratulations to our students!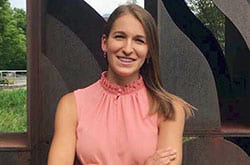 Althea Ruoppo'11 art history major is pursuing a doctorate degree at Boston University in art history. In October 2018 she delivered a paper titled "Windows to the World: Isa Genzken's Holocaust Denkmal (1991), An Unrealized Design Proposal for the New England Holocaust Memorial" at the 44th Annual Cleveland Symposium: "Built Environments and Performances of Power." The conference was organized by Case Western Reserve University and hosted by the Cleveland Museum of Art. Althea was one of three presenters awarded the Cleveland Symposium Paper Prize by the Museum's Friends of Art.
In April, Althea gave a paper titled "Obstructed Vision: Re-Viewing Isa Genzken's Airplane Window Panels" at the 2019 Nasher Prize Dialogues Graduate Symposium hosted by the Nasher Sculpture Center in Dallas. Her essay will be published in the annual Nasher Prize Graduate Symposium compendium.
Both conference trips were funded by travel grants from the Department of History of Art & Architecture, Boston University, and the Graduate Student History of Art & Architecture Association (GSHAAA), respectively.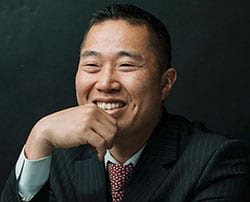 Photography Professor Eric Sung discusses the Business and Innovation Minor. Learn all about this exciting new program!
Top Professor Eric Sung uses photography to teach students new perspectives.
Sung's ability to teach students how to see, and to document what they see through photography, was recognized when he was selected to receive the 2017-18 Joseph R. Accinno Faculty Teaching Award, Providence College's highest teaching honor. Administered by the Center for Teaching Excellence and the Teaching Award Selection Committee, it is awarded each year to the faculty member who best exhibits excellence in teaching, passion and enthusiasm for learning, and genuine concern for students' academic and personal growth. Read about Eric Sung's accomplishments.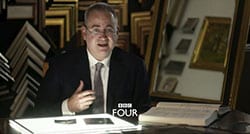 Art History Professor Paul Crenshaw was featured in  BBC4 documentary "From riches to ruins, Looking for Rembrandt". This tells the story of a difficult but passionate man, whose life reads more like the biography of a rock n' roll star than famed artist of the 1600s. The documentary has three parts and aired: April 9, 16 and 23, and can be found online for viewing.  BBC4 is the cultural programming network for BBC.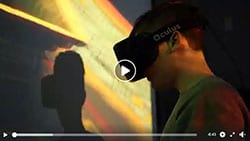 This past spring students in the Asian Art through VR Games course, taught by
Professor Bing Huang of the Providence College Art and Art History Department, explored Asian heritage sites using virtual reality tools — no passport required!  ST:Asian Art Through VR Games – 2506 – ARH 279 – 001