Department of Art and Art History
News & Events
Congratulations to all the students nominated to participate in the 9th Annual Celebration of Scholarship and Creativity on April 25 in Slavin Center. Students will present their work from 12:30 – 2 p.m. and 3 – 4:30 p.m.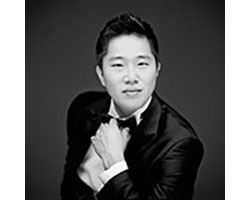 Congratulations to Photography Professor Eric Sung: Teaching Award Recipient, 2017-18. The Joseph R. Accinno Faculty Teaching Award is presented annually to the faculty member who best exhibits excellence in teaching, passion and enthusiasm for learning, and genuine concern for students' academic and personal growth. Faculty who have received tenure and are scheduled to teach during the spring semester are eligible for the award. The award program is administered by the Center for Teaching Excellence and the Teaching Award Selection Committee (TASC). 

A Screening and Discussion: Woman in Gold. Thursday, April 19. 3 p.m., Ruane 105. Reception in the Fiondella Great Room. In cooperation with the Jewish-Catholic Theological Exchange. Dr. Deborah Johnson of the Department of Art & Art History  hosted a discussion following a screening of the 2015 film Woman in Gold, directed by Simon Curtis and starring Helen Mirren and Ryan Reynolds. Based on a true story, the film describes the challenges and triumph of an elderly Jewish refugee living in the U.S. who mounted a legal battle to recover a long-since stolen painting of her aunt from the Austrian government.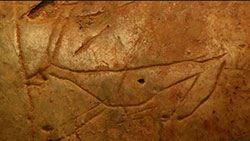 Professor Thomas Strasser has discovered  the earliest known Greek art identified in a cave on the island of Crete. Depicting extinct animals, it has been found to date to the last Ice Age and is more than 11,000 years old. Recent articles on this find include the London Times and Greek Reporter.
"This is the first palaeolithic art ever found in Greece," says Dr. Thomas Strasser of Providence College, Rhode Island. "It's significant because it deepens the history of art there by many thousands of years, and is like an eyewitness account of Ice Age Crete. Archaeological and palaeontological information, as well as new technologies unavailable to earlier scholars, offer evidence to confirm a palaeolithic date for the earliest carvings."
Patricia Krupinski'16 Art History major, '18 Master of History will attend New York University beginning fall of 2018 working on a MA in Art History at the Institute of Fine Arts. Congratulations Patricia!! 
Please see Bouquet, A Flower Show curated by Kirstin Lamb, Visiting Professor of Art. Kirstin will also have her work featured in the show. The opening is Wednesday, April 18 at 5:30pm in Brooklyn, NY, and it will be on view from March 26- June 22.
Kirstin will also participate in the Sam and Adele Golden Foundation exhibition Made In Paint, opening April 7 in New Berlin, NY.
Kirstin joined the department this spring semester teaching Drawing. She is a painter living in Providence, Rhode Island and working in Pawtucket, Rhode Island. She studied painting at the Rhode Island School of Design, graduating with an MFA in 2005.