Department of Art and Art History
News & Events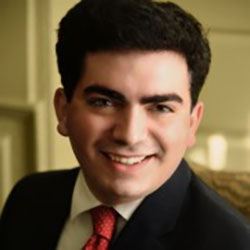 Michael Rose'13 Art History alum recently wrote "The Genius of Beyonce & Jay-Z at the Louvre" for  GoLocalProvidence, Guest MINDSETTER. Michael is an art historian, gallerist, and appraiser based in Southern New England. Michael currently serves as the Gallery Manager at Providence Art Club, where he is responsible for all aspects of gallery administration, managing exhibitions in three unique gallery spaces.

Dominicana in the Library
Phillips Memorial Library is pleased to present this summer's Special Collections exhibits highlighting the Blackfrairs Guild Collection, the Thomas M. McGlynn, O.P. papers, the Poste Vaticane Stamp Collection and a handwritten manuscript, Tractatus de Modo Offerendi Venerabiliam Eucharistiam by Father Leonardo de Utino, O.P., dated 1445. The Thomas M. McGlynn, O.P., papers document not only his life as a Dominican priest, but also as a world-renowned sculptor. On display are various sketches and concept drawings Fr. McGlynn made in preparation before beginning work on his sculptures. Thomas M.McGlynn was the founder of the Department of Art and Art History.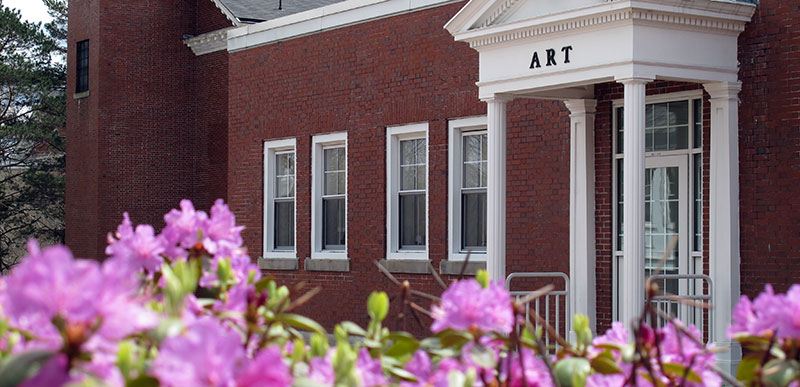 Our annual luncheon for graduating studio art and art history seniors and their families was held on Saturday, May 19th in the Smith Center for the Arts. Graduating seniors included: Alec Scungio, Cecelia Lahiff, Josef Riccio, Joan Miller, Mary Grace Day, Sophia Forneris, Kristina Ho, Maalik MBatch , and Gabriela Short. We wish the students all the best and look forward to hearing of their future accomplishments.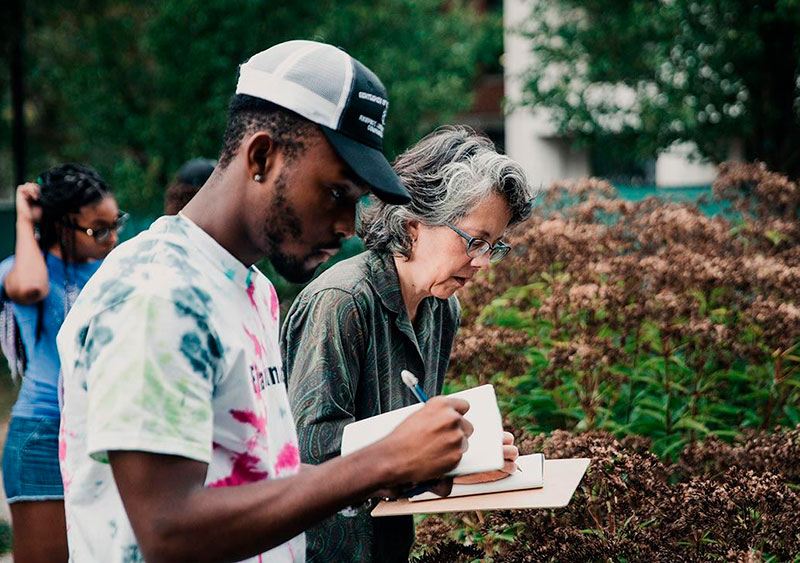 Professor Lynn Curtis, Assistant Professor of art, will co-teach Field Botany: Observing Nature in the fall of 2018. The course which connects art and nature in an intimate way was taught in the fall of 2017 with great success. Read more about this course in the Providence College magazine!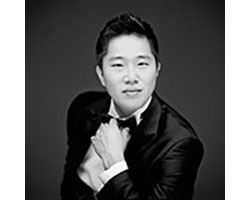 Congratulations to Photography Professor Eric Sung: Teaching Award Recipient, 2017-18. The Joseph R. Accinno Faculty Teaching Award is presented annually to the faculty member who best exhibits excellence in teaching, passion and enthusiasm for learning, and genuine concern for students' academic and personal growth. Faculty who have received tenure and are scheduled to teach during the spring semester are eligible for the award. The award program is administered by the Center for Teaching Excellence and the Teaching Award Selection Committee (TASC).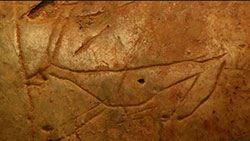 Professor Thomas Strasser has discovered  the earliest known Greek art identified in a cave on the island of Crete. Depicting extinct animals, it has been found to date to the last Ice Age and is more than 11,000 years old. Recent articles on this find include the London Times and Greek Reporter.
"This is the first palaeolithic art ever found in Greece," says Dr. Thomas Strasser of Providence College, Rhode Island. "It's significant because it deepens the history of art there by many thousands of years, and is like an eyewitness account of Ice Age Crete. Archaeological and palaeontological information, as well as new technologies unavailable to earlier scholars, offer evidence to confirm a palaeolithic date for the earliest carvings."