Department of Art and Art History
News & Events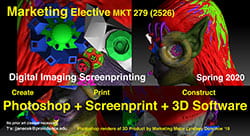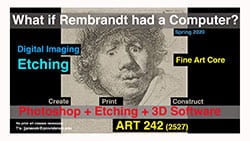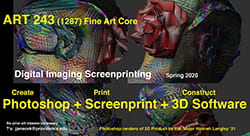 Spring 2020 classes to consider. These classes are taught by Studio Art Professor Jim Janeck .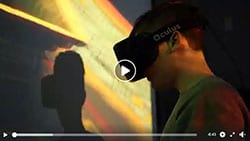 Asian Art through VR Games course, will be taught Spring 2020 by Art History Professor Bing Huang. The class explores Asian heritage sites using virtual reality tools — no passport required!
ST: Asian Art Through VR Games – 1268 – ARH 279 – 001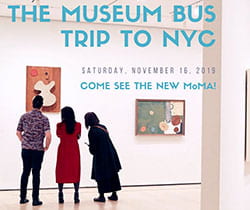 The Art and Art History Department's annual New York City Museum Bus Trip will be on
Saturday, November 16th! Join us for a day in the big city and a trip to Museum of Modern Art!
Cost of the trip is $20.00 at signup in Hunt-Cavanagh 201. Bus departs at 7:30 am and returns approximately 10:30 pm.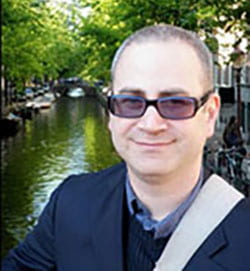 Art History Professor Paul Crenshaw will lecture at the Museum of Fine Arts in Boston. The lectures are titled: 'Rembrandt's Greatest Prints', October 9th, and 'Rembrandt and the Art Market', October 16th!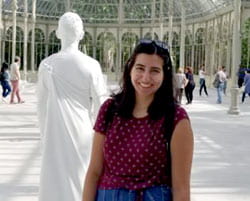 Congratulations to Nicole Jozwik '20 Art History Major and Busniess Innovation and Spanish double minor, for receiving the Fiondella Student Academic Achievement Award! Nicole received the award on Friday, October 4th during the Fiondella Lecture.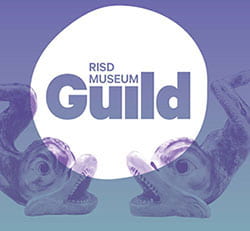 Congratulations to Collette White '20 Art History Minor for being selected for the RISD Museum Guild!
The Museum Guild is a group of undergraduate students from local colleges and universities who are advocates and ambassadors for the RISD Museum and interpreters of its collection and exhibitions. Working as a group and with the guidance of the museum's Academic Programs staff, Guild members explore questions of current relevance at the museum, developing projects and programs that activate the galleries and connect students and faculty to the museum.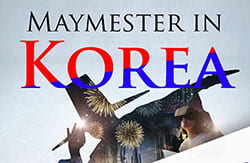 Modern Korea: The Colonial Period, The Cold War, and Beyond
Explore Korea's history and culture through this years Maymester, taught by Photography Professor Eric Sung, along with Professor Margaret Manchester and Professor Colin Jaudrill. Students will have the unique opportunity study and travel to Korea, learning about both History and Photography along the way. For more info on how to apply, visit their website!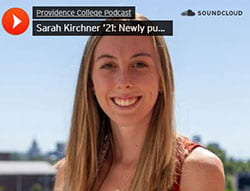 Sarah Kirchner '21 English and Art History Major: Newly published, and rightfully proud. Providence College Podcast
Listen to the podcast with Sarah discussing her first work in fiction recently published. Sarah also talks about her other areas of interest at PC including her Art History major and working at the COWL.
Why study Art and Art History at Providence College? Read all about it! The studio art program stresses a strong foundation in the fine arts, as well as the liberal arts, on which to build careers in the arts, communication, advertising, and related fields. The student is also prepared for graduate study leading to an M.F.A. in studio art or M.A.T. in art education. The program in art history emphasizes the historical, cultural, and formal contexts of art and visual culture, preparing students for graduate study as well as careers in museums, cultural advocacy, marketing, communication, and other fields.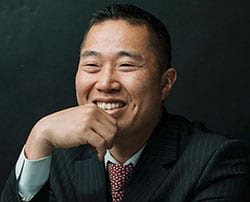 Photography Professor Eric Sung discusses the Business and Innovation Minor. Learn all about this exciting new program!
Top Professor Eric Sung uses photography to teach students new perspectives.
Sung's ability to teach students how to see, and to document what they see through photography, was recognized when he was selected to receive the 2017-18 Joseph R. Accinno Faculty Teaching Award, Providence College's highest teaching honor. Administered by the Center for Teaching Excellence and the Teaching Award Selection Committee, it is awarded each year to the faculty member who best exhibits excellence in teaching, passion and enthusiasm for learning, and genuine concern for students' academic and personal growth. Read about Eric Sung's accomplishments.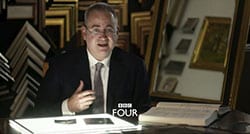 Art History Professor Paul Crenshaw was featured in  BBC4 documentary "From riches to ruins, Looking for Rembrandt". This tells the story of a difficult but passionate man, whose life reads more like the biography of a rock n' roll star than famed artist of the 1600s. The documentary has three parts and aired: April 9, 16 and 23, and can be found online for viewing.  BBC4 is the cultural programming network for BBC.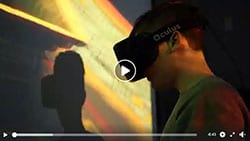 This past spring students in the Asian Art through VR Games course, taught by
Professor Bing Huang of the Providence College Art and Art History Department, explored Asian heritage sites using virtual reality tools — no passport required!  ST:Asian Art Through VR Games – 2506 – ARH 279 – 001