Department of Art and Art History
News & Events

Can You Dream It? (Yes I Can.), curated by Scott Alario, PC's Studio Art Technician, will be showing at the Kristen Lorello Gallery from July 10-August 14 at 195 Chrystie St. NY, NY 10002. Exploring the collision of cuteness, transcendence, and ambivalence, this show is a collaboration of many artists, including Providence College's own Heather McPherson, Professor and Chair of the Art and Art History Department, Judd Shiffman, Visiting Assistant Professor of Art,  Jenna Lavallee, Consulting Exhibitions Coordinator and Alumni Class of 2016 and Scott Alario, PC's Studio Art Technician.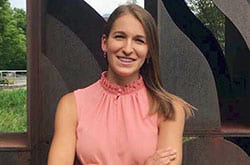 Althea Ruoppo'11 art history major is pursuing a doctorate degree at Boston University in art history. In October 2018 she delivered a paper titled "Windows to the World: Isa Genzken's Holocaust Denkmal (1991), An Unrealized Design Proposal for the New England Holocaust Memorial" at the 44th Annual Cleveland Symposium: "Built Environments and Performances of Power." The conference was organized by Case Western Reserve University and hosted by the Cleveland Museum of Art. Althea was one of three presenters awarded the Cleveland Symposium Paper Prize by the Museum's Friends of Art.
In April, Althea gave a paper titled "Obstructed Vision: Re-Viewing Isa Genzken's Airplane Window Panels" at the 2019 Nasher Prize Dialogues Graduate Symposium hosted by the Nasher Sculpture Center in Dallas. Her essay will be published in the annual Nasher Prize Graduate Symposium compendium.
Both conference trips were funded by travel grants from the Department of History of Art & Architecture, Boston University, and the Graduate Student History of Art & Architecture Association (GSHAAA), respectively.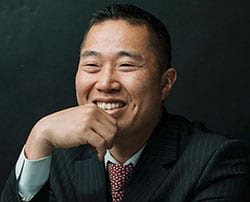 Photography Professor Eric Sung discusses the Business and Innovation Minor. Learn all about this exciting new program!
Top Professor Eric Sung uses photography to teach students new perspectives.
Sung's ability to teach students how to see, and to document what they see through photography, was recognized when he was selected to receive the 2017-18 Joseph R. Accinno Faculty Teaching Award, Providence College's highest teaching honor. Administered by the Center for Teaching Excellence and the Teaching Award Selection Committee, it is awarded each year to the faculty member who best exhibits excellence in teaching, passion and enthusiasm for learning, and genuine concern for students' academic and personal growth. Read about Eric Sung's accomplishments.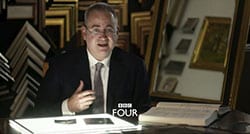 Art History Professor Paul Crenshaw was featured in  BBC4 documentary "From riches to ruins, Looking for Rembrandt". This tells the story of a difficult but passionate man, whose life reads more like the biography of a rock n' roll star than famed artist of the 1600s. The documentary has three parts and aired: April 9, 16 and 23, and can be found online for viewing.  BBC4 is the cultural programming network for BBC.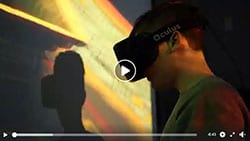 This past spring students in the Asian Art through VR Games course, taught by
Professor Bing Huang of the Providence College Art and Art History Department, explored Asian heritage sites using virtual reality tools — no passport required!  ST:Asian Art Through VR Games – 2506 – ARH 279 – 001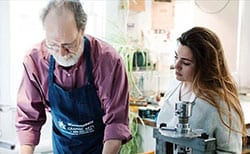 Why study Art and Art History at Providence College? Read all about it! The studio art program stresses a strong foundation in the fine arts, as well as the liberal arts, on which to build careers in the arts, communication, advertising, and related fields. The student is also prepared for graduate study leading to an M.F.A. in studio art or M.A.T. in art education. The program in art history emphasizes the historical, cultural, and formal contexts of art and visual culture, preparing students for graduate study as well as careers in museums, cultural advocacy, marketing, communication, and other fields.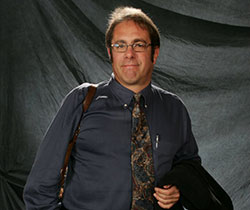 2018 Arts and Sciences Dean's Recognition Award
Thomas Strasser, Professor of Art History has received the 2018 Arts and Sciences Dean's Recognition Award. This award is a tangible way to recognize often-overlooked contributions from our peers across the range of faculty professional activities in teaching, scholarship, or service.  All Ordinary, visiting, and adjunct faculty who have not already received a College recognition award were eligible to be nominated by their colleagues to receive a one-time monetary award in appreciation of a specific "unsung" achievement or contribution.
2018 Recognition for Teaching Excellence: Innovation in Teaching
Bing Huang, Assistant Professor of Art History
Dr. Bing Huang, assistant professor of art history, is the recipient of the 2018 Innovation in Teaching Excellence award. The honor is given to a faculty member who has implemented outstanding innovative teaching approaches that increase student learning and success. Innovative teaching is defined broadly, but necessarily involves creative ways to engage students in the learning process.
Dr. Huang earned her bachelor's degree in history from Shanghai University and a master's degree in the history of art and architecture from the University of Cambridge. Recently, she earned her doctorate in the history of art and architecture from Harvard University. Dr. Huang specializes in Chinese art, and her research interests include the artistic and cultural exchange between Europe and East Asia and art and technology. Recently, she has cultivated interest in digital art history and examines the question of medium or media in recent art history theory and practice. She also has been working on virtual reality projects that demonstrate how immersive media technology and in-depth humanist research may be combined to enhance teaching.
Congratulations to Dr. Huang on this well-earned honor.