Department of Art and Art History
News & Events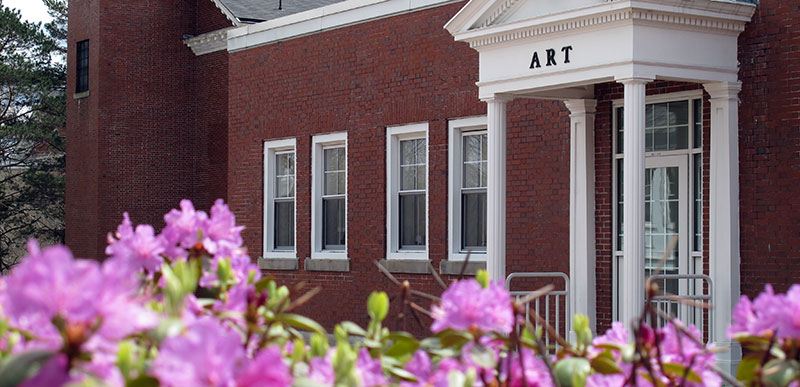 Congratulations to the graduating Class of 2018! The senior luncheon for the Art and Art History Department took place on Saturday, May 19 in the Bowab Theater.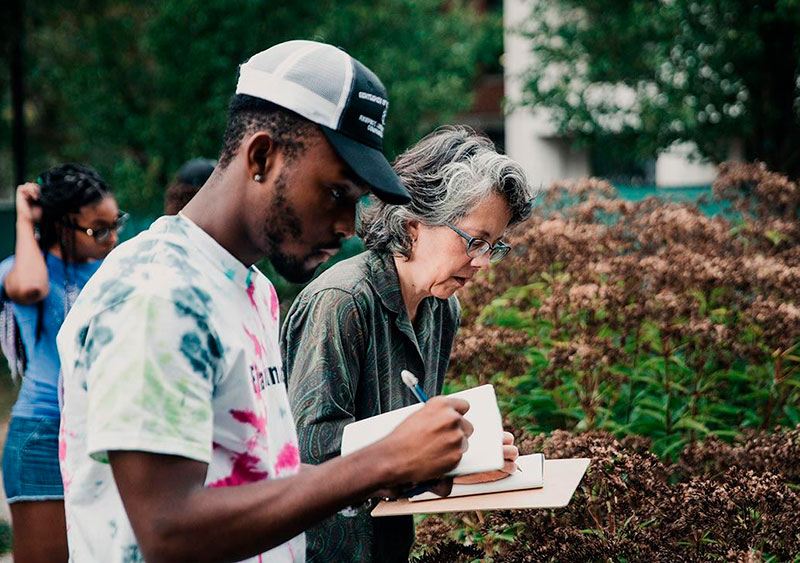 Professor Lynn Curtis, Assistant Professor of art, will co-teach Field Botany: Observing Nature in the fall of 2018. The course which connects art and nature in an intimate way was taught in the fall of 2017 with great success. Read more about this course in the Providence College magazine!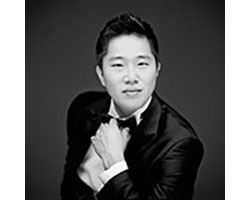 Congratulations to Photography Professor Eric Sung: Teaching Award Recipient, 2017-18. The Joseph R. Accinno Faculty Teaching Award is presented annually to the faculty member who best exhibits excellence in teaching, passion and enthusiasm for learning, and genuine concern for students' academic and personal growth. Faculty who have received tenure and are scheduled to teach during the spring semester are eligible for the award. The award program is administered by the Center for Teaching Excellence and the Teaching Award Selection Committee (TASC).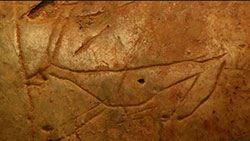 Professor Thomas Strasser has discovered  the earliest known Greek art identified in a cave on the island of Crete. Depicting extinct animals, it has been found to date to the last Ice Age and is more than 11,000 years old. Recent articles on this find include the London Times and Greek Reporter.
"This is the first palaeolithic art ever found in Greece," says Dr. Thomas Strasser of Providence College, Rhode Island. "It's significant because it deepens the history of art there by many thousands of years, and is like an eyewitness account of Ice Age Crete. Archaeological and palaeontological information, as well as new technologies unavailable to earlier scholars, offer evidence to confirm a palaeolithic date for the earliest carvings."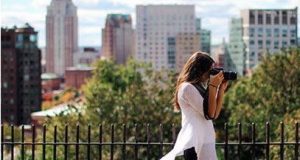 Alley Harbour'17, Biology Major and Studio Minor with Photography Concentration will attend an MFA Program at Lesley University for Photography & Integrated Media in the fall of 2018.
Kaelynn Maloney'16 Studio Art major recently accepted a position at Tufts University Art Galleries as the Department and Curatorial Assistant. As department assistant, Kaelynn will be covering communications, scheduling, and administrative support for exhibitions for both gallery locations. Kaelynn was the office manager for the New Art Center in Newton, Ma. for the past two years. There Kaelynn not only ran the operations for their office but also worked to update their school registration online databases and supported activities from curatorial programs to children's classes. Congratulations Kaelynn!!
Patricia Krupinski'16 Art History major, '18 Master of History will attend New York University beginning fall of 2018 working on a MA in Art History at the Institute of Fine Arts. Congratulations Patricia!! 
Mary Pelletier'09 English and Photography recently accepted a position as Senior Photography Specialist at the Qatar Museum in Doha, Qatar. Pelletier studied Historical and Contemporary Photography at Sotheby's Institute of Art in London, earning an MA. After graduating she resided in London as a photographic historian and dealer. She worked with the Bonhmas Photography Department and managed the James Hyman Gallery which  specialized in nineteenth-century French and contemporary British photography.