Department of Art and Art History
News & Events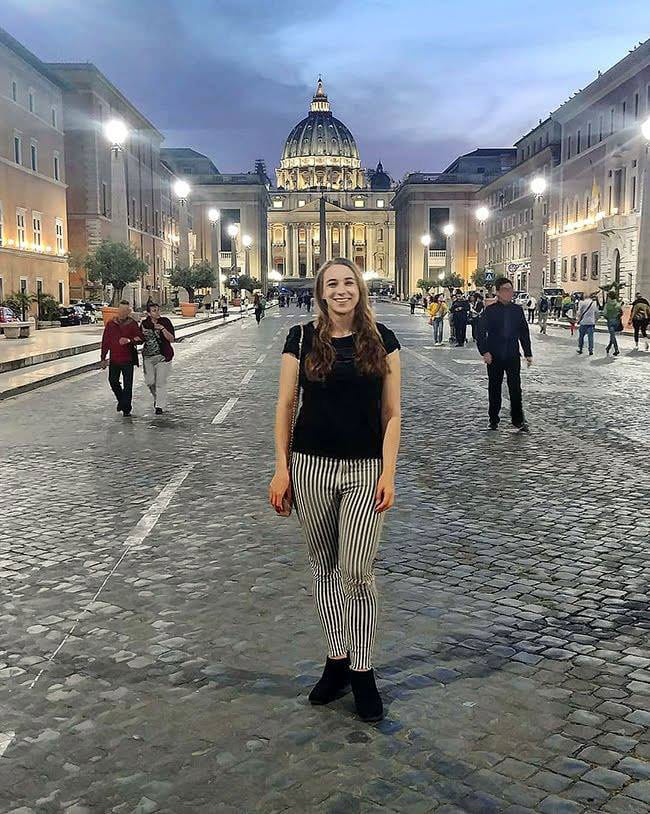 Congratulations to Mary Grace Day! Her paper, "Liberty and Justice for All?: Female Portraiture in the Age of the Early American Republic" has been selected for inclusion in the Museum of Fine Arts, Boston/Visual Culture Consortium Eleventh Annual Undergraduate Art History Symposium. Save the Date: the symposium is on April 13!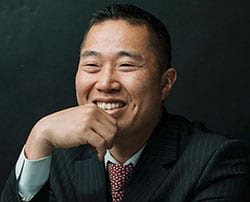 Top professor Eric Sung uses photography to teach students new perspectives
Sung's ability to teach students how to see, and to document what they see through photography, was recognized when he was selected to receive the 2017-18 Joseph R. Accinno Faculty Teaching Award, Providence College's highest teaching honor. Administered by the Center for Teaching Excellence and the Teaching Award Selection Committee, it is awarded each year to the faculty member who best exhibits excellence in teaching, passion and enthusiasm for learning, and genuine concern for students' academic and personal growth. Read about Eric Sung's accomplishments.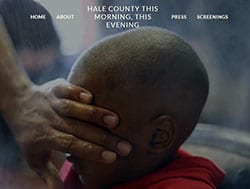 Scott Alario, Studio Art Technician co-scored and composed music for the film, "Hale County: This Morning this Evening" which is up for an Academy Award in the documentary film category on February 24, 2019.
The film was shown on PBS's "Independent Lens" on February 11th and is still available for viewing through their streaming services.  The director RaMell Ross is a friend and RISD colleague of Scott's who teaches full time at Brown University.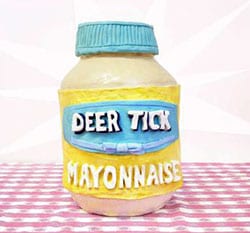 Ceramics Professor Judd Schiffman and Scott Alario, Studio Art Technician collaboratively designed a record cover for the band, Deer Tick.  The cover features Judd's whimsically detailed clay work shown here at left.
Also noteworthy is PC alum Chris Ryan '07 who just happens to be a member of the band whose music was just released as a 12" vinyl!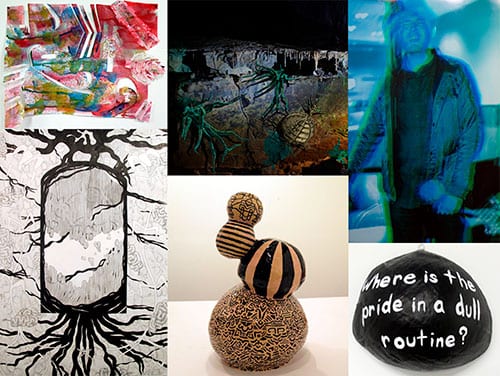 Save the Date for Senior Studio Art Exhibitions! Opening reception for Jessica Rogers, Grace Sneesby, Isabella Christilles, and Olivia D'Elia will be Saturday, March 23 from 1 pm – 3 pm in the Hunt-Cavanaugh and Reilly Galleries; their shows will run March 23- March 30. Opening reception for Marcus Karamanolis, Amy Pineda, and Catherine Day will be Saturday April 6 from 1 pm – 3 pm in the Hunt-Cavanaugh and Reilly Galleries; their shows will run April 6- April 13.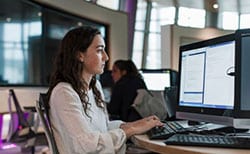 Why the Business and Innovation Minor at Providence College?
The business and innovation minor (BIM) at Providence College combines the best of a liberal arts education with contemporary courses in business. This new minor gives non-business majors a fundamental toolkit of valuable business skills, including entrepreneurship and innovation. Interdisciplinary in nature, the BIM offers foundational courses in accountancy, computer science, and art.
Students then choose their own paths from four tracks that are led by accomplished faculty from disciplines that include studio art, biology, chemistry, economics, global studies, history, political science, psychology, and sociology. The minor includes four tracks that are intended to engage and challenge you: Organizations and Entrepreneurs, Global Engagement, Applied Science, and Design Thinking. More importantly, they're intended for you to make connections between business and the liberal arts — an educational journey without limits.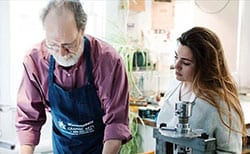 Why study Art and Art History at Providence College? Read all about it! The studio art program stresses a strong foundation in the fine arts, as well as the liberal arts, on which to build careers in the arts, communication, advertising, and related fields. The student is also prepared for graduate study leading to an M.F.A. in studio art or M.A.T. in art education. The program in art history emphasizes the historical, cultural, and formal contexts of art and visual culture, preparing students for graduate study as well as careers in museums, cultural advocacy, marketing, communication, and other fields.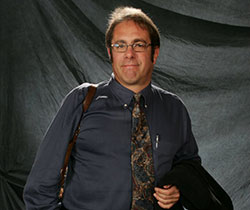 2018 Arts and Sciences Dean's Recognition Award
Thomas Strasser, Professor of Art History has received the 2018 Arts and Sciences Dean's Recognition Award. This award is a tangible way to recognize often-overlooked contributions from our peers across the range of faculty professional activities in teaching, scholarship, or service.  All Ordinary, visiting, and adjunct faculty who have not already received a College recognition award were eligible to be nominated by their colleagues to receive a one-time monetary award in appreciation of a specific "unsung" achievement or contribution.
2018 Recognition for Teaching Excellence: Innovation in Teaching
Bing Huang, Assistant Professor of Art History
Dr. Bing Huang, assistant professor of art history, is the recipient of the 2018 Innovation in Teaching Excellence award. The honor is given to a faculty member who has implemented outstanding innovative teaching approaches that increase student learning and success. Innovative teaching is defined broadly, but necessarily involves creative ways to engage students in the learning process.
Dr. Huang earned her bachelor's degree in history from Shanghai University and a master's degree in the history of art and architecture from the University of Cambridge. Recently, she earned her doctorate in the history of art and architecture from Harvard University. Dr. Huang specializes in Chinese art, and her research interests include the artistic and cultural exchange between Europe and East Asia and art and technology. Recently, she has cultivated interest in digital art history and examines the question of medium or media in recent art history theory and practice. She also has been working on virtual reality projects that demonstrate how immersive media technology and in-depth humanist research may be combined to enhance teaching.
Congratulations to Dr. Huang on this well-earned honor.