Department of Art and Art History
News & Events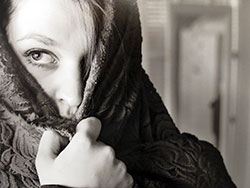 Please join us for our 2018 Studio Art Thesis Majors Solo Exhibitions: 3.17-4.7.18, Hunt-Cavanagh & Reilly Galleries. Reception: Saturday 3.17.18, 3pm-5pm.
Exhibiting student artist include: Kristina Ho, Sophia Forneris, Maalik Mbatch, Gabriela Short
http://pcgalleries.providence.edu/exhibition/1166/
---
Cecelia Lahiff"18 Art History and Classics major will present her Art History thesis paper to the Visual Culture Consortium at the Boston Undergraduate Art History Symposium at the Museum of Fine Arts in Boston on April 14, 2018. Cecelia was selected out of 35 applicants to be one of 8 finalists. Congratulations Cecelia!
---
Visiting Studio Art Professor Kirstin Lamb is a part of New Bedford Art Museum exhibit Scapes: Placemaking in the 21st Century. Check out the catalogue here. This exhibition continues until March 11, 2018.
Kirstin will also be participating in the Sam and Adele Golden Foundation exhibition Made In Paint, opening April 7 in New Berlin, NY.
Kirstin joined the department this spring semester teaching Drawing. She is a painter living in Providence, Rhode Island and working in Pawtucket, Rhode Island. She studied painting at the Rhode Island School of Design, graduating with an MFA in 2005.
---
The School of Arts and Sciences invites you to the 2017-2018 Post-Sabbatical Talks in The Fiondella Great Room, Ruane Center. Dr. Deborah Johnson will be presenting her talk Who Owns Cultural History? on Tuesday, March 27, 2018 from 3:00pm – 5:00 pm, Ruane.
---
Professor Tom Strasser recently published two articles in the Journal of Archaeological Sciences.
Tristan Carter, Thomas F. Strasser, Eleni Panagopoulou, Kathryn Campeau, Danica D. Mihailovic?, "Obsidian circulation in the early Holocene Aegean: A case study from Mesolithic Damnoni (SW Crete)," Journal of Archaeological Science: Reports 17 (2018) 173-183.
Thomas F. Strasser, Sarah C. Murray, Alexandra van der Geer, Christina Kolb, Louis A. Ruprecht Jr., "Palaeolithic cave art from Crete, Greece," Journal of Archaeological Science: Reports 18 (2018) 100–108.
---
Please see the recent blog post: 01.21.18. PC-G student communications assistant Jessica Rogers '19 Studio Art major interviews Providence-based artist Bayne Peterson on the occasion of his two-person show "A Dialogue on Distortion | Graham McDougal and Bayne Peterson" at Providence College Galleries.
---
Dr. Deborah Johnson, Professor of Art History/Women's Studies, is teaching The Young British Artists and Contemporary Art in Britain course this summer for the Advanced Studies in England program.
---
Professor Bing Huang will present a paper at the Renaissance Society of America Conference on Saturday March 24 in New Orleans. Bing's event at the conference is Ivory alla tedesca: Circulation, Reception, and Knowledge. Her paper is titled The Demon's Work: The Polyhedron and the Mechanized Worldview in Chinese Art.
---
A Screening and Discussion: Woman in Gold. Thursday, April 19. 3 p.m., Ruane 105. Reception in the Fiondella Great Room. In cooperation with the Jewish-Catholic Theological Exchange. Dr. Deborah Johnson of the Department of Art & Art History will host a discussion following a screening of the 2015 film Woman in Gold, directed by Simon Curtis and starring Helen Mirren, Ryan Reynolds, and Daniel Bru?hl. Based on a true story, the film describes the challenges and triumph of an elderly Jewish refugee living in the U.S. who mounted a legal battle to recover a long-since stolen painting of her aunt from the Austrian government.
---
The Father McAlister Scholarships will be awarded to six studio art majors entering Providence College starting with the class of 2021. A scholarship of $10,000.00 will be available all four years, provided the student remains an art major. Students will be chosen based on a portfolio review by the studio art faculty.
Father Richard Alan McAlister has played a pivotal role in developing the Art & Art History Department at Providence College. His practice and accomplishments as a studio artists -in many media- his past teaching and mentoring, and his continued commitment to the arts curating the McGlynn and PC art collection over many years merits the namesake of the studio art scholarship.