Department of Art and Art History
News & Events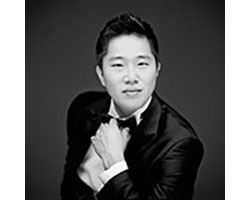 Professor Eric Sung has been appointed Program Director for the new minor in Business and Innovation, that is effective with the Class of 2020. The program consists of four tracks. The Design Thinking Track hones students' visual and creative skills, enabling them to make meaningful contributions to industry, commerce, and their global context. This track gives students the tools of visual analysis and creative problem solving, allowing them to navigate a world inundated with visual media and data. The track combines introductory business skills, design, digital media, visual arts, computer graphics, and other electives that enable students to tap into the liberal arts and learn how to apply their skills in the business sector. For Computer Science majors there are several possible sub-tracks including App, Web and Data Warehousing Design. Professor Sung will also serve as Track 4 sponsor for Design Thinking. mastersung@providence.edu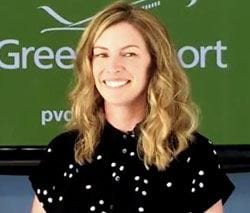 Providence College Galleries (PC–G) has been awarded a $65,000 grant from The Andy
Warhol Foundation for the Visual Arts in support of a yearlong exhibition series called Beyond Bauhaus that launches in spring 2019. This level of financial support recognizes the program's impact and promising future under the direction of Jamilee Lacy, PC–G's director and curator.
Providence College Galleries Director and Curator Jamilee Lacy appeared on GoLocal LIVE to discuss the impact of being awarded a project grant from the Andy Warhol Foundation — and what it means for the school and community.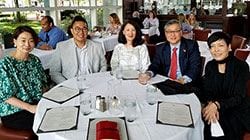 Studio Art Professor Eric Sung (second from left) recently met with the YongHyon Kim, Consul-General of the Republic of Korea in Boston to discuss possible projects and partnership related to art and cultural exchange between Korea and the US.  One of the other discussion topics included creating an art-based project for greater awareness of Korea in the U.S. and ideas to partner with various Asian communities.  Three other faculty from RISD also participated in the meeting.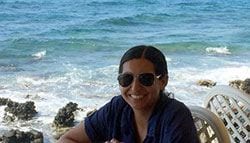 Nicole Jozwik'19 Art History major is on an archaeological internship this summer in Crete. Nicole is working on this Minoan site under Jan Driessen, Director of the Excavation at Sissi (Crete).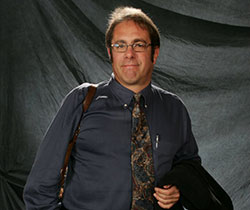 2018 Arts and Sciences Dean's Recognition Award
Thomas Strasser, Professor of Art History has received the 2018 Arts and Sciences Dean's Recognition Award. This award is a tangible way to recognize often-overlooked contributions from our peers across the range of faculty professional activities in teaching, scholarship, or service.  All Ordinary, visiting, and adjunct faculty who have not already received a College recognition award were eligible to be nominated by their colleagues to receive a one-time monetary award in appreciation of a specific "unsung" achievement or contribution.
2018 Recognition for Teaching Excellence: Innovation in Teaching
Bing Huang, Assistant Professor of Art History
Dr. Bing Huang, assistant professor of art history, is the recipient of the 2018 Innovation in Teaching Excellence award. The honor is given to a faculty member who has implemented outstanding innovative teaching approaches that increase student learning and success. Innovative teaching is defined broadly, but necessarily involves creative ways to engage students in the learning process.
Dr. Huang earned her bachelor's degree in history from Shanghai University and a master's degree in the history of art and architecture from the University of Cambridge. Recently, she earned her doctorate in the history of art and architecture from Harvard University. Dr. Huang specializes in Chinese art, and her research interests include the artistic and cultural exchange between Europe and East Asia and art and technology. Recently, she has cultivated interest in digital art history and examines the question of medium or media in recent art history theory and practice. She also has been working on virtual reality projects that demonstrate how immersive media technology and in-depth humanist research may be combined to enhance teaching.
Congratulations to Dr. Huang on this well-earned honor.
Congratulations to Photography Professor Eric Sung: Teaching Award Recipient, 2017-18. The Joseph R. Accinno Faculty Teaching Award is presented annually to the faculty member who best exhibits excellence in teaching, passion and enthusiasm for learning, and genuine concern for students' academic and personal growth. Faculty who have received tenure and are scheduled to teach during the spring semester are eligible for the award. The award program is administered by the Center for Teaching Excellence and the Teaching Award Selection Committee (TASC).
Professor Thomas Strasser has discovered  the earliest known Greek art identified in a cave on the island of Crete. Depicting extinct animals, it has been found to date to the last Ice Age and is more than 11,000 years old. Recent articles on this find include the London Times and Greek Reporter.
"This is the first palaeolithic art ever found in Greece," says Dr. Thomas Strasser of Providence College, Rhode Island. "It's significant because it deepens the history of art there by many thousands of years, and is like an eyewitness account of Ice Age Crete. Archaeological and palaeontological information, as well as new technologies unavailable to earlier scholars, offer evidence to confirm a palaeolithic date for the earliest carvings."