Artistic Souvenirs From Abroad
Jeannie Dale, PC 2021
Jeannie Dale, Studio Art and Art History Double Major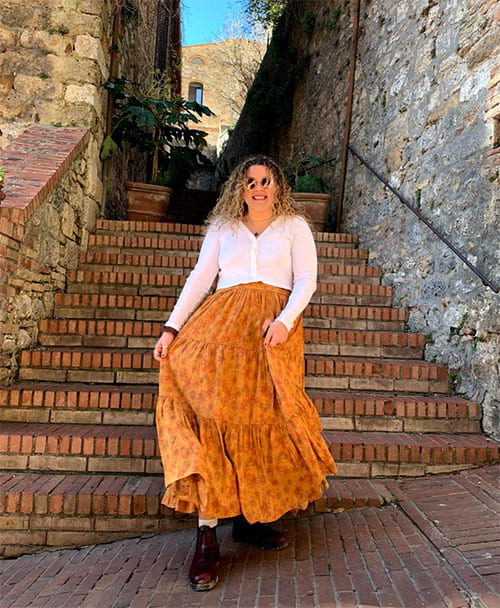 "In the Spring of 2020 I studied in Florence, Italy. I lived in the historic center of Florence, and I was lucky enough to have a view of the Duomo from my window! Surrounded by historic buildings and a cultural emphasis on the arts, just taking a walk down the cobblestone streets felt as though I was in an art history class. I took a ton of art and art history courses, and my favorite might have been Secret Gardens of Italy, where we learned about the art historical significance of gardens throughout Italian culture. Although the semester was cut short due to the pandemic, I loved every second of this experience and would not change it for the world."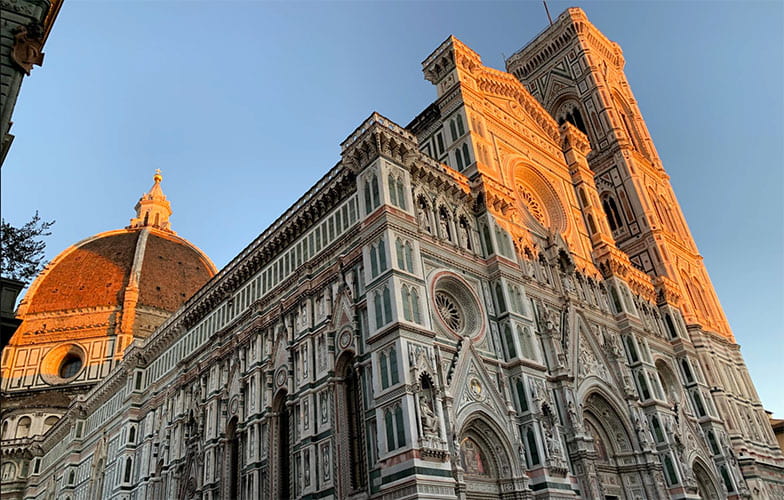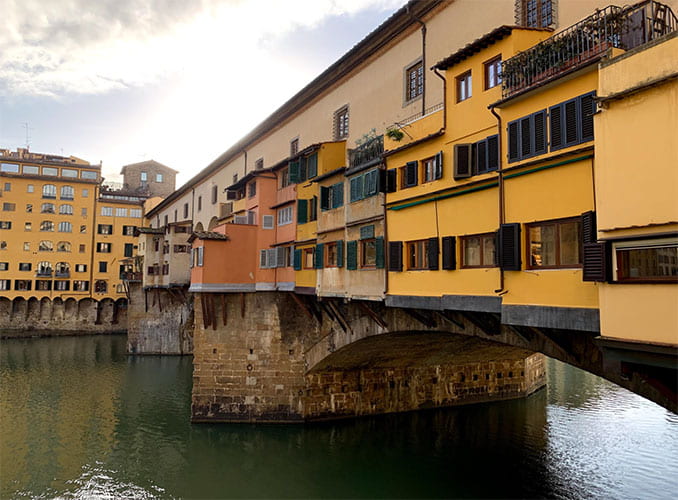 Kali Magnusson, PC 2021
Kali Magnusson, Studio Art Major, Mathematics and Art History Double Minor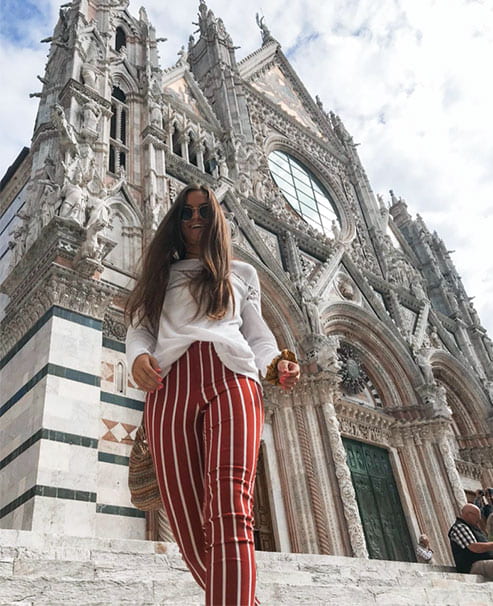 "During my semester in Florence, Italy, I studied Italian Renaissance art history and took some drawing classes. Every day, we brought our sketchbooks to a different museum or church and spent time observing and drawing the artworks and architecture of the most influential Renaissance artists. It was exciting to learn about the artist's work in person and be able to sit there and sketch the piece in front of me. An unforgettable day was when I presented a work by Raphel at the Uffizi Gallery for class. My favorite part of the experience was roaming around the city, looking at the different architecture, watching the artists' work on the street, exploring different stores, and trying new restaurants. At the end of the semester, my art program hosted an art show for the students, it was a special moment to see what my classmates created while studying abroad. My classes encouraged me to think more deeply about my art and why I'm making it. I'm excited to travel to more countries in the future and see how their unique cultures influence their art and architecture!"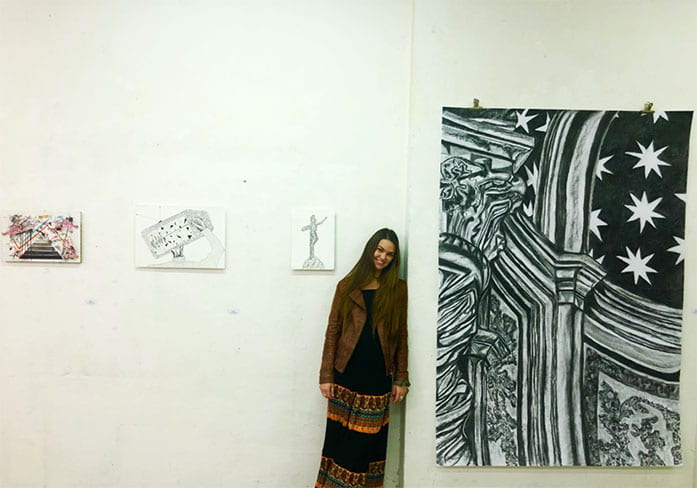 Kaelin O'Connell, PC 2021
Kaelin O'Connell, Art History and History Double Major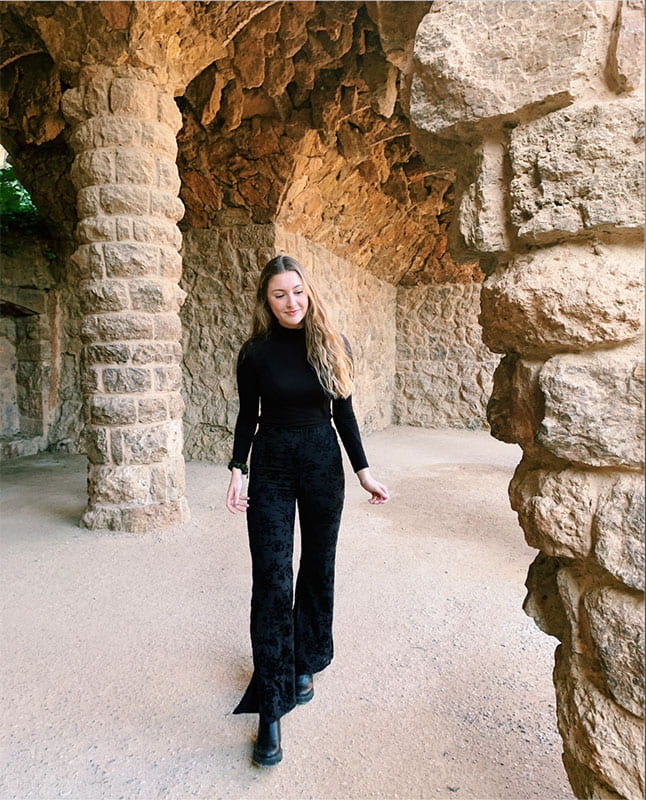 "In the fall of 2019, I spent a semester abroad in Dublin, Ireland. I had the opportunity to travel throughout the entire country—touring the natural landscapes, quaint cities, and the beautiful castles of Ireland. One of my favorite trips was to Cork, Ireland, where I toured Blarney Castle and the Blarney Stone. This castle made such a remarkable impression on me, that it inspired me to write my Art History thesis on Blarney Castle. Throughout my time abroad, I travelled to several more countries and fell in love with many architectural wonders, such as Gaudi's Sagrada Familia and Park Güell. Touring these buildings and museums brought everything I learned in my Art History classes at PC to life before my eyes. This also confirmed my desire to pursue the field of architecture in the future."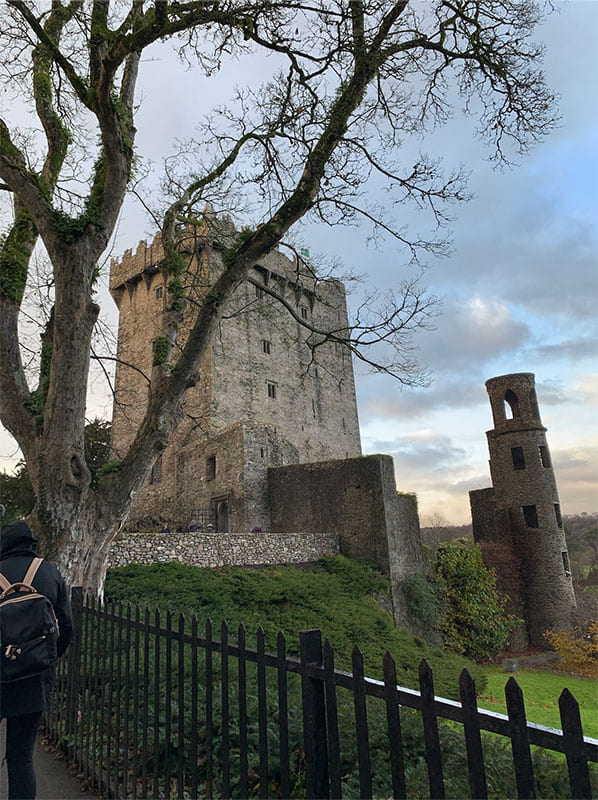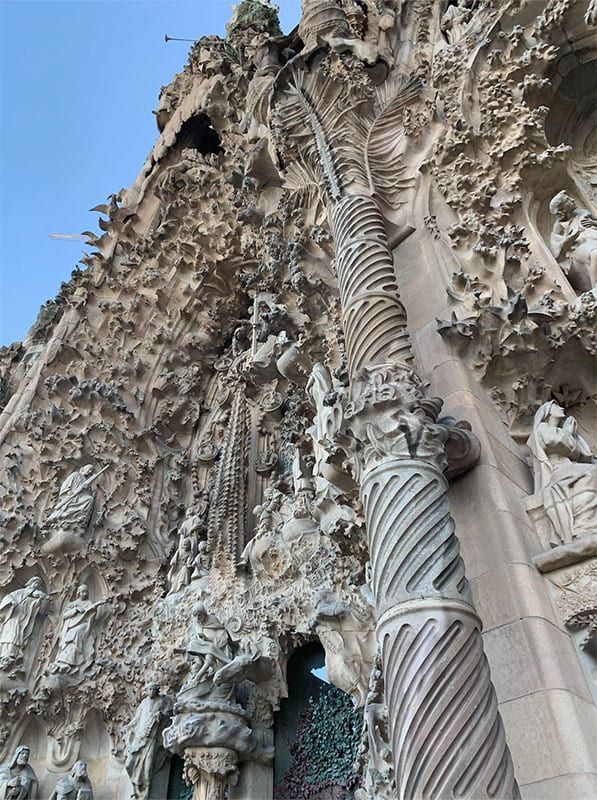 Shannon Rooney, PC 2021
Shannon Rooney, Mathematics and Studio Art Double Major
"During my semester in Copenhagen, I was able to study architecture and explore my deep interest in the field. Through my program, we were taken on study tours and field studies which allowed me to discover new Danish artists and designers who inspire me. One thing I learned about scandanavian design is that it is centered on how people will interact with the space, and it values sustainability as a crucial element of the project. I was able to experience this first hand by immersing myself in the culture and lifestyle of Copenhagen, which prompted me to be more aware of my surroundings and see purposeful design choices in the buildings and spaces around me. While my time abroad was cut short by COVID-19, it was an unforgettable experience that changed the way I think about art, design, and my work."
Photos below are from Shannons study tour to Western Denmark.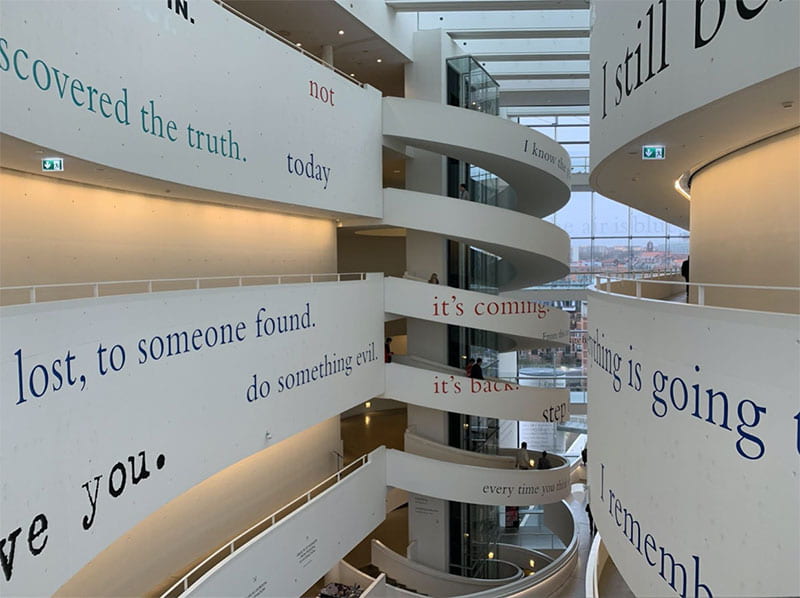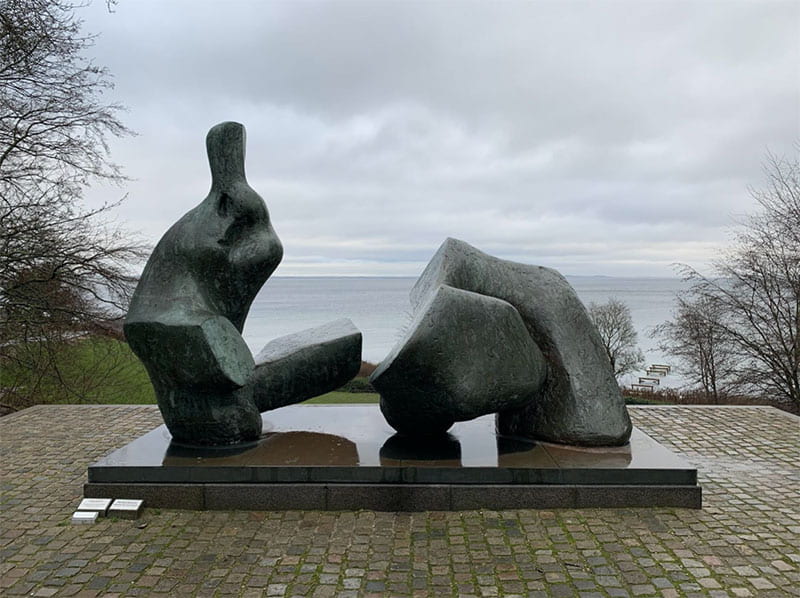 Sarah Kirchner, PC 2021
Sarah Kirchner, English/ Creative Writing and Art History Double Major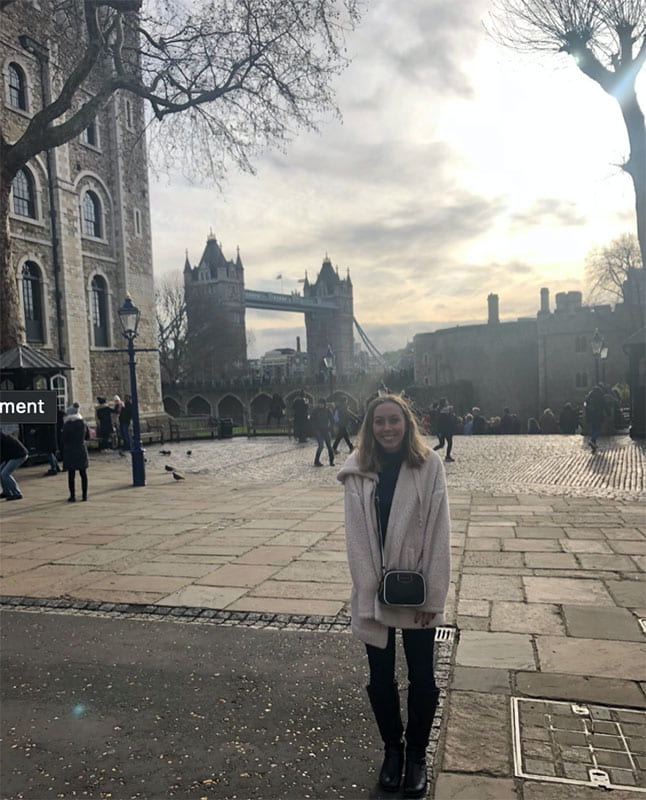 "In January 2020, I flew to London to expand on my knowledge in English and art history. When I was a freshman, London was the place where I decided I wanted to study art history, so I was thrilled to go back. Wherever I travelled, I made sure to go to all the art museums in that city. There's nothing better than seeing the works of art I've studied come alive in person. One of the greatest things about my experience was seeing The Rokeby Venus by Diego Velázquez. At that moment, I knew I wanted my thesis to include that painting. The best thing I got from my time abroad was my newfound love for Renaissance/Baroque art."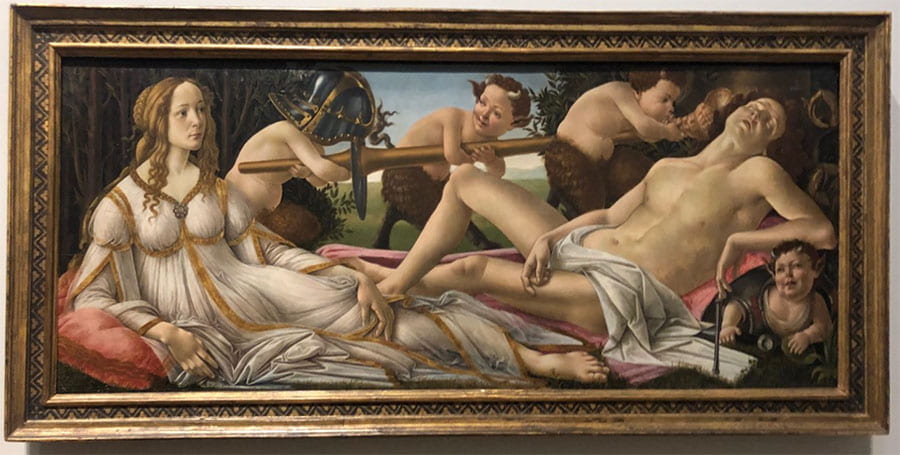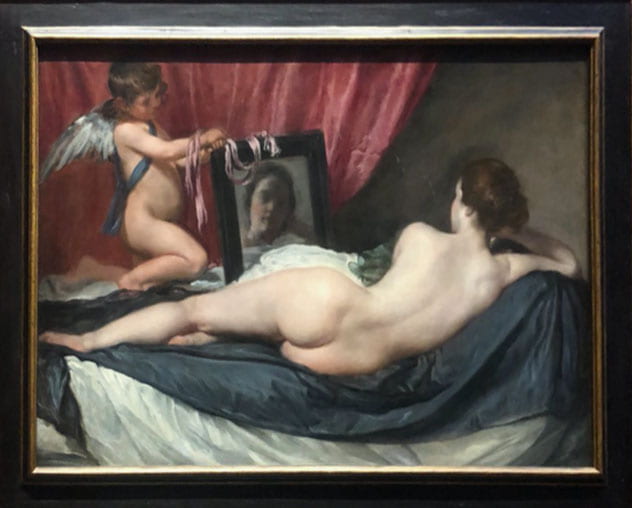 Jeannie Dale, PC 2021
Jeannie Dale '21, Studio Art and Art History double major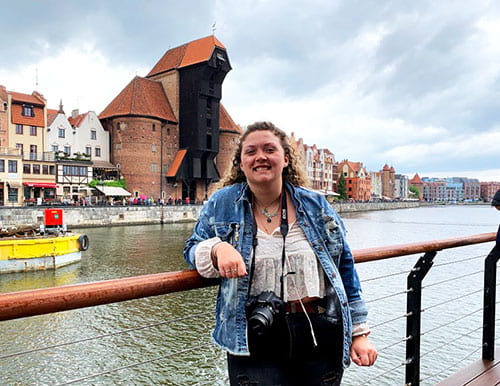 "During my Maymester abroad, we spent an intensive few weeks studying the Cold War from the perspective of Eastern Europe, while simultaneously studying photography. The two collided as we traveled through Germany, Poland, and Hungary, exploring the ways in which arts were used to express these events. It was incredible to see these historic sights, and go to the museums and memorials, in which one could see the ways artists conveyed what had happened to them and those around them during this time. Carrying a camera with us at all times, our focus was on viewing Eastern Europe through both a historic lens and the camera lens. By doing so, I was able to look more closely at things around me, and take them in in a deeper way than I ever have before!"
Jeannie studied through PC's Maymester 2019: The US & Cold War in Eastern Europe.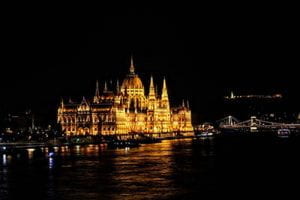 Sara Conway, PC 2021
Sara Conway'21, History major & Art History and Business Innovation double minor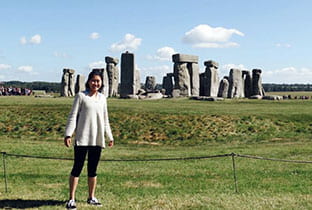 "Although my program was mostly focused on topics in English and History, I simultaneously came away with a greater understanding of the ancient and medieval era architecture of England. It was surreal to stand before the Stonehenge on one of the Advanced Studies in England (ASE) weekend excursions. I remember learning about Stonehenge's history and the theories surrounding the structure in AP Art History my senior year of high school, and then, suddenly, I was a few feet away from the actual Stonehenge. On the other hand, I had never heard of Castle Corfe before traveling to Dorset on another weekend trip. I was able to delve more into its history and architecture after walking through its crumbling—but still strong—walls in a presentation for my Medieval Art class. Studying abroad, even for a brief amount of time, has taught me to step beyond textbooks and computer screens and take the chance to experience the art that is only an airplane flight away".
Sara studied through the Advanced Studies in England program, located in Bath, England, during the summer of 2018. Pictured are a few highlights from her travels including Bath Abbey, Castle Corfe, Glastonbury Abbey (and its Lady Chapel), and Stonehenge.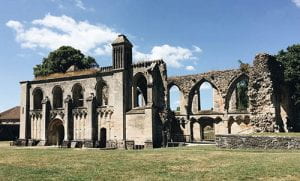 Nicole Jozwik, PC 2020
Nicole Jozwik, PC 2020, Art History Major & Spanish and Business Innovation double minor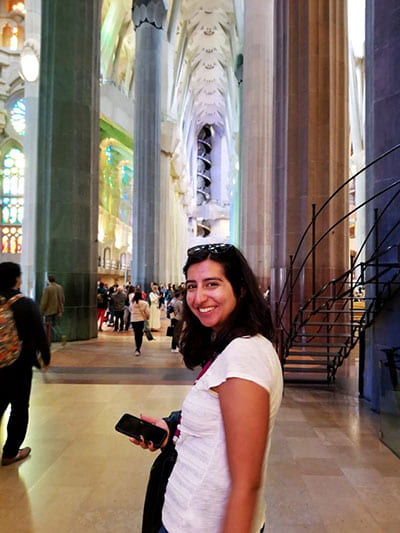 "I'd say it's hard to pick one defining artistic experience out of all my memories abroad, but that just shows how fulfilling my time in Spain was and how it contributed to my studies. As I study Andean-Christian syncretism, I spent most of my time hopping from city to city, church to church in order to observe the artistic features the Spanish brought with them to the sacred spaces of Peru. My travels took me to Madrid, Barcelona, Sevilla, Toledo, Segovia, Cordoba, Avila, and even Brussels and Paris. The best souvenir that I have now is, not only amazing friendships and memories, but a new grasp on my future specialty and a new love for Spanish- Catholic art". -Nicole
Nicole studied Art History and Spanish on the CIEE Liberal Arts Madrid Program. Pictured are a few highlights taken at the Sagrada Familia in Barcelona, Spain.