Faculty News
Visiting Studio Art Professor Kirstin Lamb is a part of New Bedford Art Museum exhibit Scapes: Placemaking in the 21st Century. Check out the catalogue here. This exhibition continues until March 11, 2018.
Kirstin Lamb will also be participating in the Sam and Adele Golden Foundation exhibition Made In Paint, opening April 7 in New Berlin, NY.
Kirstin joined the department this spring semester teaching Drawing. She is a painter living in Providence, Rhode Island and working in Pawtucket, Rhode Island. She studied painting at the Rhode Island School of Design, graduating with an MFA in 2005.
Professor Bing Huang will present a paper at the Renaissance Society of America Conference on Saturday March 24 in New Orleans. Bing's event at the conference is: Ivory alla tedesca: Circulation, Reception, and Knowledge. Her paper is titled The Demon's Work: The Polyhedron and the Mechanized Worldview in Chinese Art.
The School of Arts and Sciences invites you to the 2017-2018 Post-Sabbatical Talks in The Fiondella Great Room, Ruane Center. Dr. Deborah Johnson will be presenting her talk Who Owns Cultural History? on Tuesday, March 27, 2018 from 3:00pm – 5:00 pm, Ruane.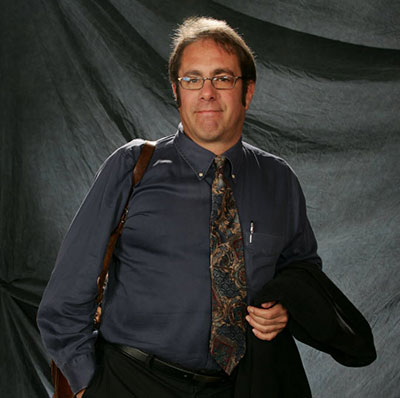 Professor Tom Strasser recently published two articles in the Journal of Archaeological Sciences.
Tristan Carter, Thomas F. Strasser, Eleni Panagopoulou, Kathryn Campeau, Danica D. Mihailovic?, "Obsidian circulation in the early Holocene Aegean: A case study from Mesolithic Damnoni (SW Crete)," Journal of Archaeological Science: Reports 17 (2018) 173-183.
Thomas F. Strasser, Sarah C. Murray, Alexandra van der Geer, Christina Kolb, Louis A. Ruprecht Jr., "Palaeolithic cave art from Crete, Greece," Journal of Archaeological Science: Reports 18 (2018) 100–108.
Kirstin E. Lamb joined the department as a Visiting Studio Art Professor spring semester teaching Drawing. Kirstin is a painter living in Providence, Rhode Island and working in Pawtucket, Rhode Island. Kirstin studied painting at the Rhode Island School of Design, graduating with an MFA in 2005. Kirstin's work has been shown in venues across the country and abroad, recently showing at the Wassaic Project in Amenia, NY,he Bedford Gallery in Walnut Creek, CA, the Yellow Peril Gallery in Providence, RI, the Lentos Museum in Linz, Austria and Bunker Projects in Pittsburgh, PA among others. She has attended dencies at the Atlantic Center for the Arts, Vermont Studio Center, Bunker Projects, the Wassaic Project, the Kimmel Harding Nelson Center for the Arts and the Sam and Adele Golden Foundation. Kirstin's work is represented by Darger HQ gallery in Omaha, Nebraska, where she has shown most recently in 2016 with artist Anthony Hawley in the two person show "A Hex, A Host, A Guest, A Ghost". Current group shows include "Close to Home" at the Duxbury Art Complex Museum, "Scapes: Placemaking in the 21st Century" at the New Bedford Art Museum,and "Patterned and Arranged" at the Carole Calo Gallery at Stonehill College.
Scott Alario, Studio Art Technician showed his work is an exhibit titled Soft Landing at Kristen Lorello Gallery, NYC. The work was on view from Saturday December 16 – January 27, 2018.
Scott's work was also shown recently as an installation at Kristen Lorello's booth at NADA Miami, 2017. Read a review of the exhibit in Artsy article 9 Artists to Watch at NADA Miami.
Take Magazine, Artists to Watch, Keep an eye on these New England talents in 2018 by Debbie Way with a review by Lindsey Stapleton, codirector of GRIN in Providence, RI.
Heather McPherson
Although she freely incorporates colorful sheets of chiffon, puddles of clear epoxy, and plexiglass sheets into her work, "Heather is a painter inside and out, whether she's making traditional paintings or animating a video-it doesn't seem to matter," says Stapleton. "Her language is recognizable as her own, full of history and self-reference." McPherson who is based in Providence, makes decisions through the physical, experimental process of making but that's not to imply her work is only about mixing materials. In the pieces she's currently creating, she's exploring the ways art has been used throughout history as a spiritual tool. "Last time we were in her studio, she had an enviable pile of massive primed canvases on her wall," Stapleton says. "Something astounding is going to be on those bad boys next time we're there, I just know it."
Professor Joan Branham gave a lecture, "L'espace sacré dans le temple de Jérusalem: une promenade archéologique" to the Commission des relations avec les églises chrétiennes—CERC—at the Conseil représentatif des institutions juives de France. Those who attended included representatives of the archbishop of Paris as well as scholars of Judaism and Christianity.
Congratulations to Dr. Paul Crenshaw, President of the scholarly organization Historians of Netherlandish Art (HNA) for launching their new websites for HNA and JHNA, the Journal of Historians of Netherlandish Art. Check out the websites here: HNA, JHNA
Providence Art and Art History Department welcomes new faculty Bing Huang, Assistant Professor of Art History. Bing Huang was born and raised in Shanghai, China, and educated at the University of Cambridge and Harvard University. She specializes in Chinese Art. Her research interest includes the artistic and culture exchange between Europe and East Asia, as well as the encoded relationship between the arts, sciences and consciousness.  Recently, she has cultivated interest in digital art history and examines the question of medium or media in recent art history theory and practice. She served as the junior chair for the session on "Media and Visuality" at the thirty-fourth World Congress of Art History (CIHA). She has been working on Virtual Reality projects that demonstrate how immersive media technology and in-depth humanist research may be combined to enhance teaching. She co-founded and served as the vice president of Harvard Visual China, an organization dedicated to the study and promotion of Chinese art.
Providence Art and Art History Department welcomes new faculty Judd Schiffman, Visiting Assistant Professor of Studio Art in ceramics. Judd Schiffman is a Providence based artist working primarily in ceramics. His work investigates the relationship between objects, identity, culture, and psychological inheritance. Schiffman makes ceramic objects derived from family heirlooms, personal mementos, and historic artifacts. In the studio, he explores the simultaneous ritualization, and indifference of the souvenirs that compose an individual's life experience.
Schiffman has lectured at Brown University Hillel and Harvard Ceramics, and participated in residencies at the Zentrum Fur Keramiks in Berlin and Arch Contemporary in Tiverton, Rhode Island. He received his MFA from the University of Colorado in 2015, and his BA from Prescott College in 2007. He has exhibited his work nationally, and in 2016, received an emerging artists award from the National Council for the Education of Ceramic Arts.
Providence Art and Art History Department welcomes Scott Alario, Studio Art Technician. Scott Alario (b. 1983, New Haven) is an artist living and working in Providence, RI. His practice uses photography and is a collaboration with his wife Marguerite Keyes, and children Elska and Marco Moon. The family works together to stage, perform, and edit the images.
Alario received an MFA in Photography from the Rhode Island School of Design in 2013 and a BFA from the Massachusetts College of Art in 2006. Alario is represented by Kristen Lorello, NYC.
Select group exhibitions include shows at RadiatorArts, The LeRoy Nieman Center for Print Studies at Columbia University, and Louis B. James, all in New York. His work has been discussed in Collector Daily, Time Lightbox, Vice.com, American Photograph, and The New Yorker, among other publications. He is a 2016 TIS Books Grant recipient and received a 2012 Fellowship Merit Award from the Rhode Island State Council on the Arts.
2017 Recognition for Teaching Excellence: Innovation in Teaching: Eric Sung, Associate Professor of Photography.Eric Sung has been awarded the 2017 Innovative Teaching Excellence Recognition. The honor is given to a faculty member who has implemented outstanding innovative teaching approaches that increase student learning and success. Innovative teaching is defined broadly, but necessarily involves creative ways to engage students in the learning process.
A faculty member in the Department of Art and Art History since 2008, Professor Sung teaches courses in traditional dark room techniques, as well as in digital photography. Before joining the PC faculty, Professor Sung served as assistant professor of photography at Southeastern Louisiana University.
Away from PC, Professor Sung has been a sought-after lecturer, presenter, and exhibitor. He has exhibited his works in Alabama, at Texas Tech University, and in the Ping Yao International Photography Festival in Ping Yao, China. His current work is influenced by the ritual performance found in Taoism and Buddhism.
Professor Sung received a bachelor's degree from Richard Stockton State College (New Jersey) in 2000 and an MFA in photography from Indiana University, Bloomington in 2004.Congratulations to Professor Sung on this well-earned honor.
Dr. Thomas Strasser, a recipient of the 2017 Summer Scholars Award from the School of Art and Sciences, will spend the summer traveling to Greece to complete the analyses of engravings and publication of the Damnoni Stone tools. Project Title: The Domnoni Cave Excavation and the Asphendou Cave Petroglyphs.
Nora Rabins, a Visiting Lecturer of Studio Art, has been selected as an NEH Summer Scholar from a national applicant pool to attend one of 24 seminars and institutes supported by the National Endowment for the Humanities. The Endowment is a federal agency that, each summer, supports these enrichment opportunities at colleges, universities, and cultural institutions, so that faculty can work in collaboration and study with experts in humanities disciplines.Nora will participate in an institute entitled "American Material Culture: 19th Century New York." The 4-week program will be held at Bard Graduate Center and directed by Catherine Whalen and Katherine C. Grier.
Professor Heather Leigh McPherson at the RISD Museum
Heather Leigh McPherson –  Raid the Database 3 is a series of artist-curated digital exhibition projects inspired by the RISD Museum's historic exhibition Raid the Icebox 1 with Andy Warhol. Using the popular Myers-Briggs personality test, local artist Heather Leigh McPherson assigns sixteen objects a personality type, elaborating the connection between form and personality in a poetic, abstract voice.
On Monday March 20th, Art History Professor Deborah Johnson gave a talk on two busts of African-Americans by sculptor Florence Kane at the Providence Art Club. Deborah was also a featured daily speaker and of course gave a wonderful talk that was enjoyed by all. PC alumni Michael Rose"13  is Exhibitions Coordinator at the Providence Art Club, and responsible, along with PC alumna and gallerist, Catherine Little Bert, for PAC's current show, "Making Her Mark, A Celebration of the Providence Art Club as a Cultural Force for Women Artists." There is a symposium on March 25th from 9:30-5:30 which is free with a reservation. ProvidenceArtClub.org
Painting Professor Heather Leigh McPherson exhibited her work at Grin Gallery in a solo show titled "Tip of the Nose"  from
March 18-April 15, 2017. Reception March 18, 6-9pm, 60 Valley Street, Unit 3, Providence, RI 02909
contact@grinprovidence.com, p. 401 272 0796
This body of work assembled two- and three-dimensional gestures into wall-hanging reliefs, paintings on canvas, and projected videos. Exploring concepts of perception and transparency, McPherson took the surface of the painting as a metaphor for communication. What is transmissible from self to other? What can transgress the membrane of the surface, whether physically or perceptually? As the nose is too close to the eye to be seen, proximity precludes apprehension.
The exhibition was laced with imagery of faces. Another kind of boundary, the face is always in between; it is a site of contact between vision and the body, the organ that translates sense into expression. McPherson turns to the concept of faciality as a way to describe facial representations outside the language of portraiture. This framework situates the face as a surrogate for other discursive forms of meaning— a constructed field of values and coercions.
McPherson's paintings place colorful poured paint alongside shapes rendered with digital smoothness; smoky textures seem to cross through the picture plane, unsettling the surface. Translucent, low-relief sculptures combine textiles, clear epoxy, and delicate paper drawings. Within the drawings, iconography of the face accompanies expressive fragments—scrawls, text, and cartoons—that function as self surrogates. This collage-like grammar underscores the permissiveness of the exhibition, which spans text and image, as well as sculptural, painterly, and time-based processes. McPherson's work performs the indeterminacy that attends expression, desire, and communication as a whole.
Heather Leigh McPherson lives and works in Providence, RI. Recent solo exhibitions include High Bottom at Actual Size Los Angeles, 30 Special Colors at Greenlease Gallery in Kansas City and Anytime Concept at Vox Populi in Philadelphia; she was also included in the 2016 deCordova New England Biennial. Winner of the 2015 Rhode Island State Council on the Arts Merit Fellowship in Painting, McPherson holds a bachelor's degree from Washington University in St. Louis and a master's from Rhode Island School of Design. She has been on the full-time faculty of Providence College since 2009. hmcpherson.com
The Work of ASCSA-Affiliated Project leads to first Pre-Neolithic Artifacts on display in Crete. Professor Thomas Strasser and Eleni Panagopoulou co-directed the Plakias Mesolithic Survey. Professor  Strasser conducted research this summer at the Asphendou Cave Petroglyph Project in Crete. This research is funded by the Rust Family Foundation, Providence College.
Ancient tools discovered by Strasser team displayed. Stone tools dating back at least 130,000 years that were found on the Greek island of Crete during archaeological research led by a Providence College faculty member are being displayed for the first time in a museum in Crete. The discoveries are significant as they push the history of seafaring in the Mediterranean back by more than 100,000 years and have implications on the colonization of Europe and beyond by early African hominins, our pre- Homo sapiens ancestors.
In 2008 and 2009, Professor Strasser, professor of art history, led a team of archaeologists and geologists, and several PC undergraduate students,on the Plakias Survey in Crete.It was the first project to identify Mesolithic and Palaeolithic artifacts in datable geologic contexts.The team explored caves in the area around the town of Plakias and discovered stone tools that included traditional microliths,spines,denticulates,end scrapers,and percoirs,as well as bifaces(hand axes),cores,and cleavers.
Some of the artifacts are now exhibited in a museum in the 16th century church of St.Francis in the western Crete city of Reythmynon.
Professor Jim Janecek and Professor Heather McPherson exhibited their work in a PC-G show traveling to Chicago. Illinois. [Old/New] Psychedelic Providence 12.4–1.15.17 Tiger Strikes Asteroid in Chicago, Illinois
[Old/New] Psychedelic Providence highlights current manifestations of the psychedelic in the productions of artists living and working in Providence, Rhode Island today. Some iterations involve the typical combination of kaleidoscopic color, intricate rendering and sharply delineated layouts. Still abound are references to Op Art, craft, pop, counterculture and sci-fi ambience. Trippy landscapes allude to the prevalence of the city's motley mix of Victorian tradition and scenery. Un-stereotypical references to drugs and party culture pop up every once in a while, too. But graphic form and streamlined composition come together in ways they have not before. There is less visual overload, fewer references to collected display and cultural otherness, and more sensitivity towards repetition. The artists in this exhibition restrain the wildest of ways into compact arrangements. They organize dreamy surreal-ness into tight units and orderly editions, suggesting that the psychedelic, while inspirationally boundless, needs some limits… even in psychedelic Providence.
Professor Heather Leigh McPherson  exhibited her art in a group exhibited titled deCordova New England Biennial 2016 which ran from October 7, 2016 – March 26, 2017. The deCordova Museum is located in Lincoln, Ma.
Professor Deborah Johnson discussed Hillary Clinton's candidacy with Newsweek magazine. Female U.S. Presidential Contenders Before Hillary Clinton in 2016 by Michele Gorman.
Art History Professor Ann W.Norton, at Providence College presented a lecture titled "Afghanistan's Traditional Arts After Years of Conflict" on Wednesday, October 19th at 5:30pm with a reception to follow.This lecture took place at Boston University,725 Commonwealth Avenue,Room 303A.This lecture was part of the GSHAAA Lecture Series
A reception including the work of Professor Jim Janecek, 2016 RISCA Fellowship Exhibition, was held on Thursday Feb. 25, in Bannister Gallery, Rhode Island College.Artist's Talk & Closing Reception, Friday March 25, 2016. Professor James Janecek holds a degree in Design from The Institute of Design, Illinois Institute of Technology, and a Master of Fine Arts from Stanford University. He teaches courses in the Art Department at Providence College in the fields of Printmaking, Design, and Digital Imaging, has taught innovative special topics courses such as Bauhaus Interactive and Nintendo Drawing and has received two Davis Foundation grants for Drawing with Digital Media.
Professor Eric Sung, Associate Professor of Art presented a 2016 Post Sabbatical Talk titled "Photographing Place as Witness" on February 18th in the Great Room, Ruane Center for the Arts. This lecture series was sponsred by the School of Arts and Sciences.
Professor Ann Norton, Professor of Art History presented a 2016 Post Sabbatical Talk titled "Boots of the Sun-God: Following Bronze Age Migrations" on March 8th in the Great Room, Ruane Center for the Arts. This lecture series was sponsred by the School of Arts and Sciences.
Professor Ann Norton attended a conference in Italy titled: Art and Psyche in Sicily, Layers and Liminality, September 2-6, 2015. The paper Professor Norton presented was titled 'Lost' and 'Found' Archaeology and Meaning.
Professor Thomas Strasser presented his research in a lecture titled "Stone Age Seafaring in the Mediterranean, Very New Evidence for Very Early Mariners" at the Archaeological Institute of America Philadelphia Society, The William A. McDonald Lectureship in Aegean Prehistory. The lecture was held on Monday, September 28, 2015 at the Penn Museum in Philadelphia.
Professor Ann Norton returned from Australia where she gave a lecture titled "Following the Sun-God: A Motif and Its Survival," The 9th International Convention of Asian Scholars, Adelaide, Australia,
Art under attack. ISIS wasn't the first group to destroy ancient art. Hear Dr. Joan Branham of the Providence College Art and Art History Department discuss the destruction of antiquities throughout history. She also discusses how ISIS's videos depicting this destruction serve a clear purpose – as propaganda tools in sync with the group's monotheistic ideology.
Rhode Island Monthly Magazine, May 2015: "Senate Policy Office Director Marie Ganim credits research by Professors Deborah Johnson of Providence College and Frances J. Leazes Jr. of Rhode Island College on the economic impact of the arts in helping to pass the $35 million Creative and Cultural Economy bond referendum, to support improvements at arts facilities and historic sites.
Professor Deborah Johnson was quoted in a Newsweek article "Could the U.S. Currency Get a Feminist Facelift?"  giving her opinion on this topic. read more.
Professor Paul Crenshaw tells The Boston Globe that thieves who stole works of art from the Boston Public Library probably "knew what they were looking for. read more
Professor Deborah Johnson was assisted in the original study by Patricia Krupinski'16 art history major, and it was published as: "Should States Invest in the Arts as a Tool for Economic Growth?," The College and University Research Collaborative, May 2015.
Professor Joan Branham participated in the Moskow Workshop on May 10-12, 2015 at Brown University.
Professor Deborah Johnson was selected to chair a panel at the CAA, National Conference in Washington, DC Feb. 3-6, 2016. The panel she chaired was titled "Material Culture and Third-Wave Feminism".
While the emergence of a third wave of feminist theorizing in the early 1990s—and recent declarations of its end—is a still-contested phenomenon, there is little question that the emphases of millennial feminists have shifted. In recent feminist production, issues of individual subjectivities, ethical nonuniversality, mainstream political agenda, and sex positivity, among others, have taken on unprecedented prominence. How has third wave impacted the production and perception of material culture? For example, the popular-culture icon Beyoncé has declared herself a "modern-day feminist" while presenting work seen by many as uncritically exploitational. Not dissimilarly, the reception of Jeff Koons's work Made in Heaven has transitioned dramatically from its appearance at the Venice Biennale in 1990 to its 2014 appearance at the Whitney Museum dependent largely upon determinations of the sexual agency of Koons's subject, Ilona Staller. Papers addressing theoretical issues as they relate to material culture and third-wave feminism as well as monographic analyses of specific artists are equally welcomed.