Student News

Please join us for our 2018 Studio Art Thesis Majors Solo Exhibitions: 3.17-4.7.18, Hunt-Cavanagh & Reilly Galleries. Reception: Saturday 3.17.18, 3pm-5pm.
Exhibiting student artist include: Kristina Ho, Sophia Forneris, Maalik Mbatch, Gabriela Short
http://pcgalleries.providence.edu/exhibition/1166/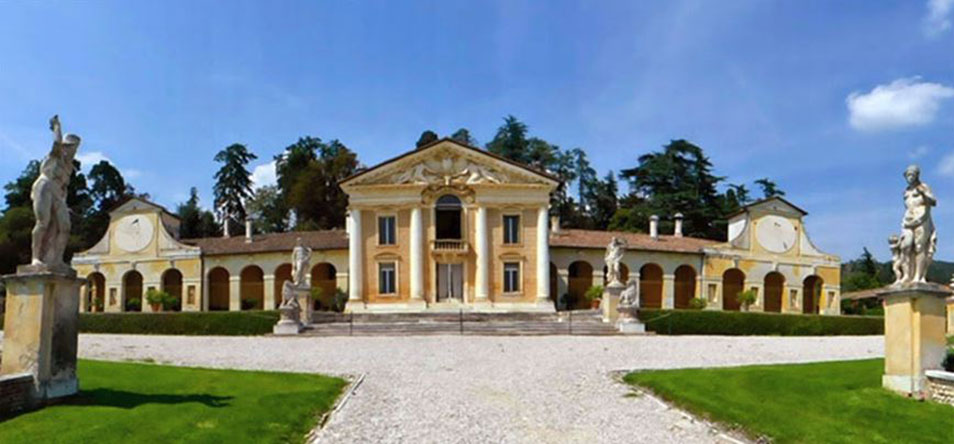 Cecelia Lahiff"18 Art History and Classics major will present her Art History thesis paper to the Visual Culture Consortium at the Boston Undergraduate Art History Symposium at the Museum of Fine Arts in Boston on April 14, 2018. Cecelia was selected out of 35 applicants to be one of 8 finalists. Congratulations Cecelia!
Cecelia has also presented her classics thesis paper at Experience PC, an event held in Boston on February 22, 2018. Providence College presented to alumni, VIPs and donors to the College the research of select and prominent student-scholars.

Please see the recent blog post: 01.21.18. PC-G student communications assistant Jessica Rogers'19 Studio Art major interviews Providence-based artist Bayne Peterson on the occasion of his two-person show "A Dialogue on Distortion | Graham McDougal and Bayne Peterson" at Providence College Galleries.
Art History Senior Thesis Symposium took place on Wednesday December 13, 2017. Congratulations to our Art History major!
Salvation Spectacle: The Judgement Paintings of Jheronimus Bosch by Alec Scungio'18
Aemulatio and Sprezzatura: Palladio and the Legacy of Vitruvius by Cecelia Lahiff'18
In God we (Dis)Trust: George Washington in the Capitol Rotunda by Josef Riccio'18
Idolizing Sans Idol: Buddhist Art and Its Reception During the Meiji Period by Joan Miller'18
Josef Riccio'18 Art History/History has been chosen Student Leader of the Month. Read all about Josef and this award. Congratulations Josef!
Professor Huang integrated studio art experience into her Asian Art History class, giving students hands-on experience learning to write their names in traditional Chinese calligraphy.
Cecelia Lahiff'18 Art History and Humanities major and Classics minor was awarded a Providence College Summer Undergraduate Research Grant for her project titled "Brunelleschi and Ancient Rome: The Architecture of Santa Maria degli Angeli". Cecelia's mentor for this project is Dr. Paul Crenshaw.This is Cecelia's second research grant awarded by the Providence College Undergraduate Research Committee, after receiving one to research with mentor Dr. Fred Drogula of the Department of History and Classics last summer.
Josef Riccio'18 Art History major was awarded a Providence College Summer Undergraduate Research Grant for his project on Early Presidential Iconography. This program provides funding for stipends and research supplies to help students conduct research and carry out creative projects on or off campus for up to 10 weeks during the summer under the guidance of a faculty member. Josef's mentor for this project is Dr. Deborah Johnson.
Cecelia Lahiff'18 Art History and Classics minor presented her paper titled "Wet Stars: Ancient Conceptions of Astronomy in Golden Age Latin Poetry" at the Rev. Cornelius P. Forster, O.P. Making History Conference on Saturday, March 25, in Lower level of Harkins Hall. The conference featured the best original research from our brightest students.
On Monday December 12th, 2016 our Art History senior thesis presentations took place in Reilly Gallery from 2:00 – 4:00. The presentations included:
Kimberly Carroll'17 Art History major: Liberty Leading the Women: Delacroix's Liberty as Transitional Image.
Giovanna Franciosa'17 Art History major: The Sacrifice of Isaac: Caravaggio's Merge of the Spiritual and the Physical.
Alexandra Radley'17 Art History major: Understanding Minoan Palaces and their Function
Caroline Woods'17 Art History major: The Female Avant-Garde: Challenging Ideas of Gender in Morisot's Wet Nurse and Valadon's The Blue Nude.
The Benjamin Family Social Media Fellows
Evan Daigle'17, a Studio Art major and Art History minor, was selected as the Brand Journalist, for the PC Business School's new Benjamin Family Social Media Fellowship for the 2016-2017 academic year. The Benjamin Family Social Media Fellowship targets students from all majors who are interested in careers involving new media and marketing. The five students selected fill specific positions – Analyst, Brand Journalist, Editor, Community Manager, and Chief Content Manager.
The donors, alumni Meg Benjamin '91 and Adam Benjamin '91 hope this program will offer opportunities for students to stand out on various social platforms. Adam Benjamin, who received a bachelor's degree in business, currently works as an executive at Facebook and has served on the PCSB Advisory Council for two years. He resides in White Plains, NY with his wife Meg, an English major at PC, and their three children.
With the support from the Business, Marketing and Publications Departments, the group of students work together with the guidance of PC faculty, staff, and alumni. They plan, select, edit, revise and publish posts on the business school's social media pages, including Facebook, Instagram, Twitter and a blog. Each student receives an internship credit for the spring semester, and has a chance to work hands-on with social media campaigns. The group also visits leading social media companies in New York where PC alumni have been working.
Evan, as the Brand Journalist, works about ten or more hours a week attending and photographing events. He also takes photos around campus and writes captions for images that get posted. Evan works with the other four fellowship recipients planning the images, captions, and graphs for each week's social media posts. Within his design oriented role, he contributes advice for content and layout to enhance the presentation of each post.
Applications for the 2017-2018 Social Media Fellows will be accepted in spring of 2017.
http://business.providence.edu/social-media-fellowship/
Patricia Krupinski '16 Art History major: Academic journey inspires curiosity and growth.
Cecelia Lahiff'18 Art History and Humanities major/Classics minor received a 2016 Providence College Summer Undergraduate Research Grant for her project "Wet Stars: Ancient Conceptions of Stars in the Golden Age Latin Poetry". Cecelia is a student worker in the Visual Resource Center, Art and Art History Department.
Student research highlighted at annual Celebration of Scholarship and Creativity. The Impression of Being Human,
Mollie Stackhouse '16, has long been fascinated by the cave paintings in the famed "Cave of Hands," the Cueva de las Manos, which originated more than 10,000 years ago in Santa Cruz, Argentina. The hands were sprayed with paint onto the cave walls in one of the earliest forms of art. For her project, Stackhouse imitated the fossilized look of the cave paintings with imprints on pottery. She began with large coils of clay and built upon them. She brushed her hands across one and added silhouettes of the faces of her mother and her roommates to another. "I was inspired by the first method of drawing, the fossilizing treatment, and by history," said Stackhouse. Stackhouse, from Wall, N.J., was a double major in English and American studies with a minor in studio art. Her faculty mentor was Kimberly Wimprine, visiting assistant professor of ceramics.
Anna Hayes'16 Studio Art major discussed her senior thesis exhibition titled "Avant Garde" with Professor Ann Norton's Asian Art class on April 7, 2015. Anna also gave a power point lecture on topics that have influenced her work including the Afghanistan and Syrian conflicts and Islamic art and design. Anna's work was on display in the Hunt-Cavanagh Gallery through April 2016.
Brendan Murphy"16 (Professor Kim Wimprine's Ceramics III student) was accepted into the Industrial Design MFA program at Rochester Institute of Technology.
Henry Gilbert'16 Art History major presented his thesis topic, "Critical Mass: Synthesis of Art and Sport in the Bodybuilding Industry," to the Visual Culture Consortium, MFA Boston on Saturday, April 16.
New Approaches to Art History and Visual Culture The Visual Culture Consortium, Boston is proud to host the Eighth Annual Undergraduate Art History Symposium Museum of Fine Arts, Boston
This symposium brought together undergraduates to present their research in art history, visual culture and their associated contexts.
When: Saturday, April 16, 2016 (12:00 – 4:45 pm)
Where: The Museum of Fine Arts, Boston
Alfond Auditorium
465 Huntington Avenue, Boston, MA 02115
For more information contact: Professor David S. Areford, Art Department
University of Massachusetts Boston
david.areford@umb.edu
For more information about the Visual Culture Consortium, please contact Stuart Steck at: ssteck@lesley.edu
Lily Brooks '16 Art History major and Kaelynn Maloney '16 Studio Art major were selected for the 2015 Bert Gallery Internship. Read more about this special internship.
Patricia Krupinski'16 Art History major was awarded a PC Summer Undergraduate Research Grant for her project: Synagoga Under Erasure: An Examination of the Relationship of Judaism and Christianity in Santa Sabina
This research examines the question erasure, or the simultaneous sanctioning and nullification of Judaism in Santa Sabina's inscription mosaic and doors, through a textual and visual analysis, allowing for a better understanding of the early Church's desire both to connect itself and separate itself from its Jewish roots. Patricia returned from Rome where she conducted her research this summer.