​History of the Art Department
Artistic expression has always been integral to the life of the Dominican Order. One has only to recall the frescoes of Fra Angelico and Fra Bartolomeo's drawings; both men were Dominicans who were also artists. It is natural, therefore, that Providence College, a Dominican institution, offer a major in the fine arts.
The seeds for a studio art and art history curriculum at Providence College were probably first planted by John J. Sullivan, O.P., who came to the college in 1931.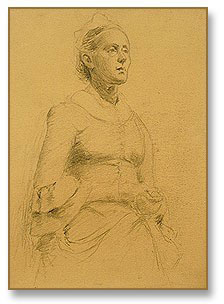 It is said that Fr. Sullivan, the first Dominican artist at PC, was very interested in establishing a department of art here, but the Depression years did not permit this. Fr. Sullivan, whose studio was in downtown Providence, became the unofficial artist-in-residence at PC. A number of his paintings and drawings can be found throughout the College today.
It was Lawrence M. Hunt, O.P., however, who was at the very center of the drive to establish an art department. A native of Richmond, VA, Fr. Hunt graduated from Catholic University of America, Washington, DC, with a Ph.D. in architecture in 1928, and was ordained a Dominican priest in 1935. He joined the College faculty in 1936 and taught mathematics and art history, which was the sole art course offered at that time.
Fr. Hunt used funds from his own allowance to collect books, furniture, slides, and art works which could be used for the current course as well as for establishing a future department of art. As an additional supplement to the art history course, Fr. Hunt had his students meet at the MFA in Boston on Saturdays to go on instructed tours.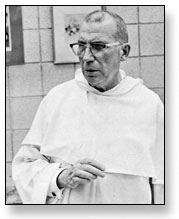 The Department began to take root as Fr. Hunt sought out young Dominicans with an interest in art, asking them to come to Providence College not only to teach art courses, but to assist in setting up a department of art. Two such Dominicans were Ambrose McAlister, O.P., who came to the College in the fall of 1967, and Adrian Dabash, O.P., who came to PC as a student in 1958 and as a professor in 1974.
By January 1968, an art elective program was established, which many see as the formal beginning of a department of art on the PC campus. However, all studio art courses were still taught through the School of Continuing Education. Over the next few years, courses such as ceramics, printmaking, photography, and painting were added to the evening curriculum.
When a request for a formal art department in the day school was made and approved on October 28, 1970, Fr. Hunt's quiet and continuous efforts finally came to fruition and the Department of Art and Art History was established. Fr. Hunt served as the first chairman of the Department, a position he would hold until 1976. He would continue to serve as professor of art history and assistant Department chairman until his death in 1980.
In 1971, studio courses were finally added to the day school program of studies, and the first lay — and female — faculty members joined the Department. Suzanne d'Avanzo was hired in the Studio division and Alice Hauck in the history of art. With an M.A. in art history, Ms. Hauck (later earning a Ph.D. and changing her surname to Beckwith after marriage) designed and implemented a full art history curriculum and major, increasing the number of art history faculty along the way.
During the summer of 1970, before the establishment of the Department, the Pietrasanta (Italy) Summer Study Program was instituted. This program ran for twenty years under the direction of Fr. McAlister, based at the studio of Dominican sculptor, Thomas M. McGlynn, O.P.
Fr. McGlynn, a member of the Providence College faculty at one time, was the inspiration for the Pietrasanta Program, and was its first professor of sculpture. He traveled to Pietrasanta in 1956 to carve a 15 1/ 2 foot marble statue of Our Lady of Fatima for the Shrine at Fatima, Portugal, and remained in Pietrasanta for the rest of his life. After his death in 1977, the program took over Fr. McGlynn's Pietrasanta studio. His archives and sculptures were brought to PC in 1978, where they have been catalogued and set up for viewing.
Three McGlynn works grace the PC campus today–the statue of Martin de Porres near the library, the statue of St. Dominic located next to Ditraglia Hall, and the bust of Pope John XXIII, the focal point of the McGlynn Sculpture Court, located at the Hunt-Cavanagh building.
In 1976, Providence College acquired the Chapin Hospital property on Huxley Avenue, and the Art and Art History Department was given a building on this "lower campus" for studio art work, as well as space in another building for ceramics courses. All previous art space in the library was given up, and art history moved to Stephen Hall, its original home.
In 1983, the studio art building was dedicated in honor of Fr. Hunt and John Cavanagh, a liturgical artist and founder of the world's largest altar bread manufacturing company.
A Providence native, Cavanagh was a 1935 alumnus of the College who devoted countless hours designing religious artifacts for churches and chapels throughout the country. Artist, silversmith, and designer of the PC mace, which is carried at all College ceremonies, Cavanagh was a member of the College Corporation, the president's council and a president of the National Alumni Association.
In 1994, Art History and the Slide Library moved to their permanent home in Hunt-Cavanagh Hall, and drawing, painting and design moved across the street into the Service Building, finally bringing the Department together into one general area.
Honorary Past Faculty Members
The Art Department of Providence College has benefited greatly over the years from the guidance and support of dedicated faculty made up of Dominican Friars, as well as lay educators. Non-Emeritus faculty members who made significant contributions to the Department are listed below: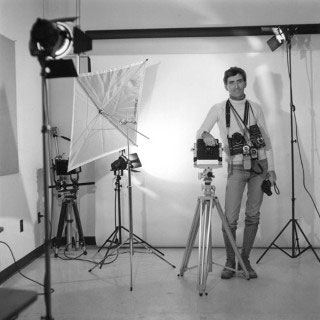 Richard N. Elkington, M.F.A
Richard N. Elkington holds a Master of Fine Arts Degree from Southeastern Massachusetts University (now University of Massachusetts, Dartmouth). A member of the faculty for 35 years at the time of his retirement in 2007, Professor Elkington taught courses in Photography, Computer Art, Desktop Publishing, and also served as department chairperson. The work of his students was the subject of the exhibition at the Reilly Art Gallery at Providence College titled 35 Years of Vision: The Students of Richard N. Elkington in December of 2007.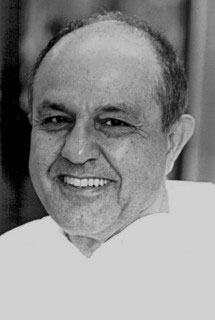 Rev. Adrian Dabash, O.P., M.F.A
Father Dabash holds Bachelor of Arts Degree from Providence College, as well as Master of Arts Degrees from St. Stephen College, and St. John's University (Minnesota). He also holds a Master of Fine Arts Degree from The University of Dallas, and a Bachelor of Sacred Theology from The Dominican House of Studies in Washington D.C. Father Dabash began his tenure as a professor at Providence College in 1974 and throughout his career has taught courses in the areas of design and sculpture. He also served the Providence College Philosophy Department as a Special Lecturer. Father Dabash retired in 2010.
John DiCicco, M.A. Edu.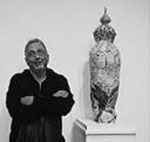 John DiCicco holds a Master of Arts Education degree from Columbia University. He served as Assistant Professor of Ceramics for more than 40 years before retiring in 2012. During his tenure, Professor DiCicco also served as Chair of the Department and advisor to all Studio Art majors who chose to concentrate in Ceramics. In celebration of his years of service, his work and the works of the students influenced by his mentorship were the focus of the exhibit John DiCicco & Company Still Firing Imaginations After 40 Years, which took place in the Reilly Gallery in the spring of 2012.
Suzanne D'Avanzo, M.F.A.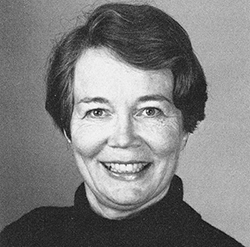 Suzanne D'Avanzo held a Masters of Fine Arts degree from Rhode Island School of Design. She served as Associate Professor of Drawing for many years before retiring in 1998. She exhibited her work widely including the Newport Art Museum, Providence Art Club, New Britain Art Institute, Monotype Guild of New England, Soviet Hall of Art, Moscow, and the Fitchburg Art Museum.
Rev. Richard A. McAlister O.P.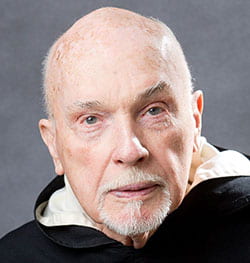 Father McAlister, was a founding member of the Department of Art & Art History, held a Master of Fine Arts degree in Industrial Design from Art Center College of Design (California), a Bachelor of Fine Arts in Sculpture from Wayne State University (Detroit), a Bachelor of Sacred Theology from the College of The Immaculate Conception (Washington, DC) and a Bachelor of Arts in Philosophy from Providence College. Although his early years at Providence College included courses in drawing and art history, he primarily taught sculpture at the college. From 1970-91, he directed a Providence in Europe summer study art program based at the studio of Thomas McGlynn in Pietrasanta, Italy. A design consultant for church interiors, he also designed and prepared books for publication. He served as the curator of The Thomas McGlynn Sculpture Collection housed in Hunt-Cavanagh Hall, as well as curator of the Providence College Art Collection.