Eric Sung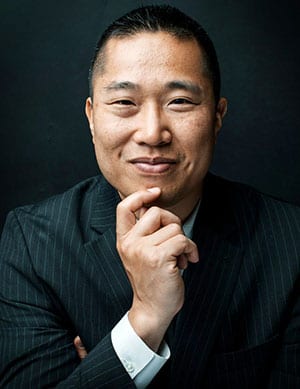 Associate Professor
Department of Art
Education:
M.F.A. – Indiana University
mastersung@providence.edu
401-865-2421
Room: Hunt-Cavanagh 216
Area(s) of Expertise:
Photography
Studio Art
Interdisciplinary Teaching
Engaged Learning and Scholarship
Experiential Learning
Biographical Information:
Professor Sung's artwork has been celebrated in national and international venues including New York, New Jersey, Texas, China, and Korea. Most of his artworks are rooted in photographic medium but he enjoys new ways of making art by exploring different medium such as digital interactive media, sound art, video art, public art, installation, and performance.
Professor Sung joined Providence College in 2008. Beyond teaching studio art courses in photography, he enjoys teaching interdisciplinary courses with faculty from the outside of his area of expertise. Professor Sung's innovative approach for teaching was recognized by the College's first Innovation in Teaching Award in 2016-17. His engaging and transformative teaching was recognized once more when he was selected to receive the 2017-18 Joseph R. Accinno Faculty Teaching Award, Providence College's highest teaching honor. Sung is the only faculty recognized by both of these prestigious awards from the college.
Sung presented his scholarly works in national and International conferences and seminars including: Society for Photography Education National Conference (SPE National), Imagining America National Conference, International Association for Research on Service Learning and Community Engagement International Conference (IARSLCE), Global University Network for Innovation International Conference (GUNI), Center for Teaching Excellence presentation on Engaged Scholarship. Currently, professor Sung is participating Interdisciplinary Faculty Seminar (IFS) at the Center for Teaching Excellence as a seminar leading facilitator.
In 2018, Sung was appointed as inaugural director for PC's new Business and Innovation Program. When professor Sung is not on campus, he enjoys making art, scuba diving, flying drones, or spending time with his wife and children.
Courses Taught:
ART 171 Introduction to Photography
ART 273 Introduction to Digital Photography
ART 333 Community Lens
ART 490 Independent Study