Jasmin Blackmar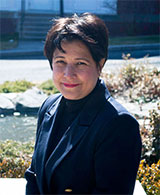 Special Lecturer
Digital Imaging
Area(s) of Expertise:
Digital Imaging
Professional Profile:
Results-driven senior account executive offering more than twenty years of demonstrated ability to lead highly effective teams and deliver global brand solutions that optimize multiple platforms and technologies to achieve business growth objectives. Experience leading global brand programs, product development, and e-commerce solutions worldwide. M.A. in New Media Studies expanding marketing & design best practices in multi-media environments and exploratory futures for consumers including latest market trends for interactive technologies. Managed and directed multi-faceted personnel and cross-functional teams and product launches in Brazil, the Caribbean, South America, Mexico, Poland, Taiwan, Europe, Russia and the United States.
Professional Experience:
2002 – Present
Marketing Consultant and Educator, Rhode Island
Providing R & D strategies to align business and marketing goals for multiple products delivered on multiple platforms to increase revenue for both mature products and future product integration. A marketing expert leading business and technology initiatives to create innovative consumer facing product solutions. Utilizing new media strategies to harness consumer market and engage and expand consumer participation. Additional experience includes; Brand & Product ID, Creative Direction for Advertising, Communications and Print Collateral, Project Management, Public Relations, Training, and Sales.
2002-2009:
St. Endellion LTD 2011
U.S. Account Director- Internet Gaming Initiatives GTECH Corporation. Product Development Consultant Support future product development initiatives including game portals, consumer driven Web 2.0 Social Networking prototype and business solutions, GUI and UX for legacy products including research, trade show demonstrations and sales support.
2003 – Present:
PROVIDENCE COLLEGE, Providence Rhode Island
Special Lecturer, Art and Art History Department • Lecture courses: Moving Pictures, Desktop Publishing, Typography: Course work includes-animation & web development GUI and UX, information design best practices, interactive media and print production best practices.
Recognition:
Recipient of the 2010 New England Public Relations Club prestigious Bell Ringer Award for brand strategy and corporate identity packaging.
1999 Awarded two International Patents for multiplayer Internet wagering games • 1992 Published, The Art of Lottery and Science GTECH Corporation's "Lottery Art & Science" book published and recognized by the Library of Congress.
Current Affiliations:
SVPRI – Social Venture Partners RI, Providence, Rhode Island Creative Consultant – Corporate ID & Brand and Web Development
Providence College, Providence, Rhode Island Marketing-Art-Philanthropy Editorial Advisory Board • Times2 Academy, Providence, Rhode Island Executive Board of Directors
Courses Taught:
Intro to Desktop Publishing
Digital Imaging: Web Animation
Digital Imaging: Moving Pictures