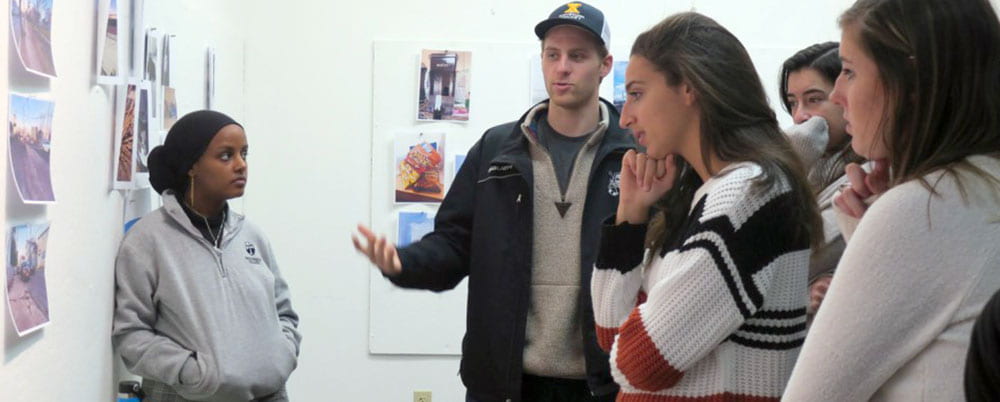 Art Club and The San Miguel School
The Providence College Art club allows students of all disciplines and backgrounds to come together through a shared love of art and creating. These students come together outside of class to explore different media in the areas of art and craft such as painting, sculpting, bookbinding, and greeting card design. We host weekly meetings based around a new technique or project, along with larger events open to the entire student body. Art Club collaborates with various clubs and departments at PC to co-sponsor events, assist in student involvement affairs, and complete projects on campus including painting murals. The club is student run and takes part in a wide array of activities related to art and creativity on and off campus.
One example of Art Club's off campus outreach is the work done by members of the club to support students at The San Miguel School in Providence. The San Miguel School is an independent non-sectarian middle school for boys operated by the De La Salle Christian Brothers. The students of Art Club volunteer at San Miguel, working as art educators and mentors to inner city youth. On campus the club sponsors many events and meets frequently, often making use of the department's studio and gallery facilities.
The club is administered and represented by a student board:
Co-Presidents: Shannon Rooney'21 and Emily Landry'21
Treasurer: Adrina DeMarzo'22
Secretary: Celine Dobler'22